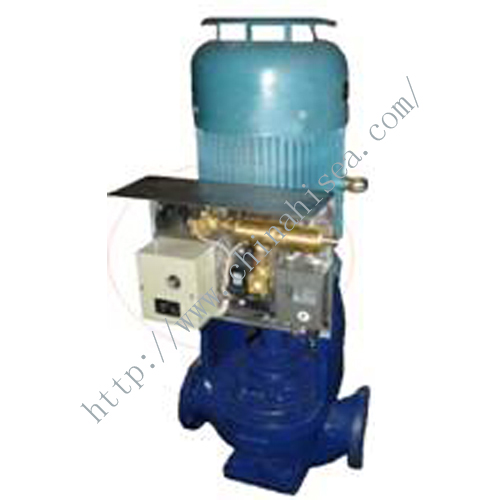 AELC Type Self-priming Device
AELC Type Self-priming Device:
Summary
The AELC type self-priming device works by ejecting air. It is expediently used because of the small volume and the light weight. It can be mounted on the frame of the pump, and connected to the suction hole of the pump, so that to impart the ability of self-priming and the pump can be started automatically when the water is full within the pump. More over, it can also automatically turn off the self-priming device after the pump is started. Therefore, it is especially suitable for the marine centrifugal pumps and other industrial pumps with the similar conditions, to achieve automatically control.
Performance Spec.
The AELC type self priming device has three types: AELC-0.3, AELC-0.5, AELC-0.8, 0.3, 0.5, 0.8 are the performance parameters——the sucking rate.
For example, AELC-0.3, the sucking rate is 0.3m3/min.
For all of the self-priming devices have the same installation dimensions, users can choose the suitable spec. based on the performance. The medium of AELC type self-priming fit to: seawater, fresh water, lightweight oil, all kinds of acid-base liquid, etc.
Structure Specification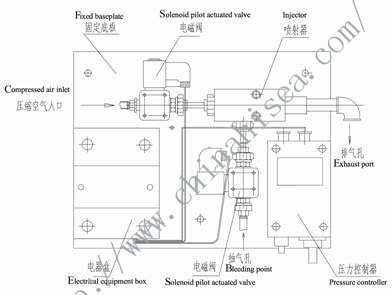 Performance Curve