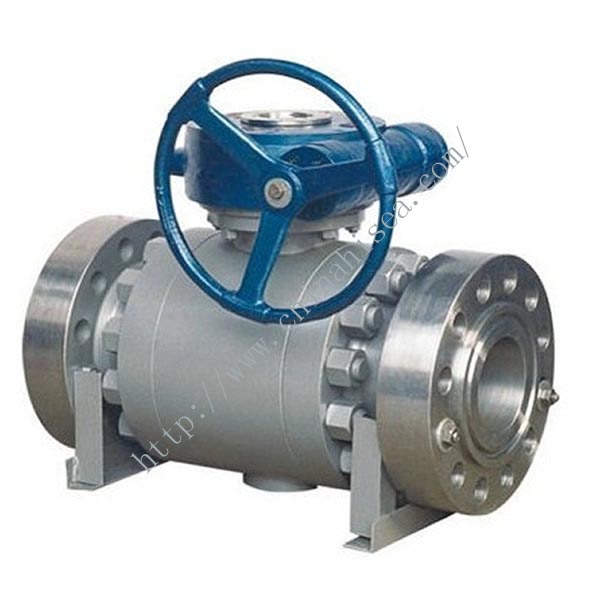 API Fixed Ball Valve
API Fixed Ball Valve:
1. Design Standard: API (American Standard Series)
(1). Design Specification: API 6D, API 608
(2). Pressure Temperature Glass: B16.34
(3). Structural Length: B16.10
(4). Flange Type and Size: B 16.47, API 605
(5). The welding End: B16.25
(6). Inspection and Testing: B16.25
2. Ball Valve Suitable Media: Water, Gas, Oil, Natural Gas and Acid Corrosive
3. Applicable Temperature: -196-350 degree
4. Drive Mode: Manual, Penumatic, Electric, Hydraulic
5. Application: Chemical, Petroleum, natural gas, metallurgy and other industries.
6. Fixed Ball Valve Shape and Connection Size:
Nominal Size

NP

2″

3″

4″

6″

8″

10″

12″

14″

16″

18″

20″

24″

28″

30″

32″

36″

DN

50

80

100

150

200

250

300

350

400

450

500

550

600

700

800

900

Passage Diameter

51

76

102

152

203

254

305

337

387

438

489

591

689

737

787

889

L

RF

292

356

432

559

660

787

838

889

991

1092

1194

1397

1549

1651

1778

2083

BW

295

359

435

562

664

791

841

892

994

1095

1200

1407

1549

1651

1778

2083

RTJ

292

356

432

559

660

787

838

889

991

1092

1194

1397

1549

1651

1778

2083

H1

115

140

170

230

295

330

400

445

490

520

570

700

770

850

905

1150

H

140

170

340

410

480

530

600

620

720

780

875

1000

1180

1200

1270

1400

W

400

600

600

600

600

800

800

800

800

800

800

800

800

800

800

800

E

-

-

-

116

116

171

171

171

150

83

123

123

123

123

123

123

F

-

-

-

350

350

500

420

420

580

650

735

735

735

735

735

735

Weight (kg)

35

65

108

170

300

615

840

1050

1490

2050

2650

5150

7600

9800

11500

16000
7. API Fixed Ball Valve Working Theory Picture: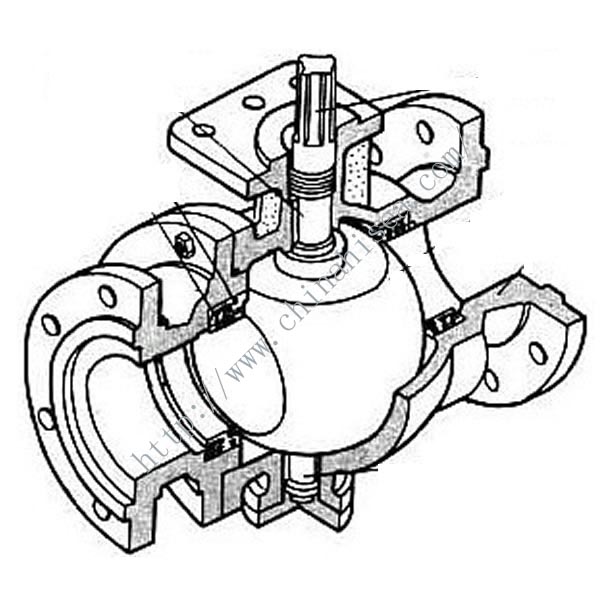 8. API Fixed Ball Valve Samples: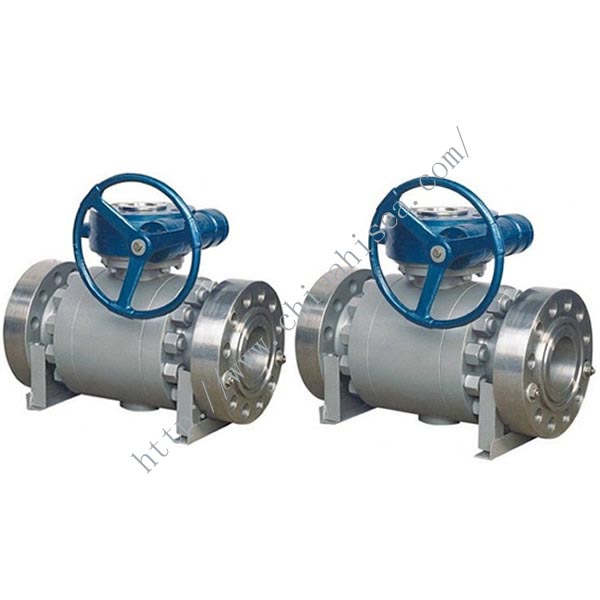 9. API Fixed Ball Valve Factory Productivity Picture: