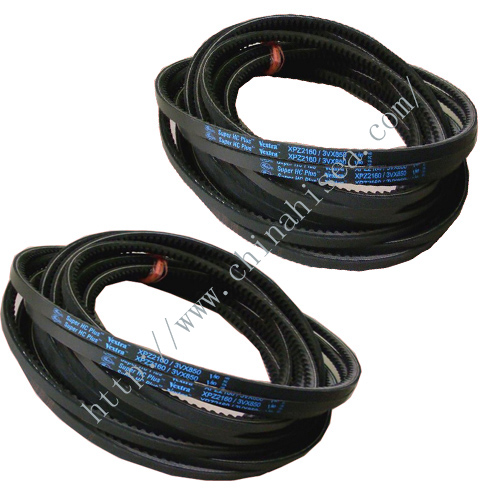 Audi belt
Audi belt:
Well and High Quality Control ,
New Product ,
Customer's Design and Logo are Welcome ,
Competitive Prices ,
Small Order Acceptable ,
ODM Accepted ,

We supplyV.W. V.W. Timing Belt Tensionerfor Jetta, Audi, Skoda, Golf, Passat, Polo, Bento...
PX082252
Timing Belt Tensioner
074109243
AUDI 100
Staple market: the Middle East, Iran, Egypt,etc.
The list of Audi belt:
FAW

NO.

Car

Engine

Application

Belt No.

ZKRB150S8M23

AudiA6

1.8/1.8T

Timing belt

150S8M23

PKRB5PK1300

AudiA6

1.8/1.8T

Empty electric belt

5PK1300

PKRB4PK835

AudiA6

1.8/1.8T

4PK835

ZKRB253S8M30

AudiA6

2.4L、2.8LV6

Timing belt

253S8M30

PKRB6PK1775

AudiA6

2.4L、2.8LV6

Motor belt

6PK1775

PKRB4PK855

AudiA6

2.4L、2.8LV6

Air conditioning belt

4PK855

ZKRB150S8M23

AudiA4

1.8T

Timing belt

150S8M23

PKRB5PK1300

Audi A4

1.8T

Empty electric belt

5PK1300

PKRB4PK835

Audi A4

1.8T

Booster belt

4PK835

PKRB6PK1880

Audi A4

3.0LV6

Empty electric belt

6PK1880

ZKRB152S8M25

Audi 200

20V EF11.8L

Timing belt

152S8M25

PKRB5PK1300

Audi 200

20V EF11.8L

Motor belt

5PK1300

PKRB4PK850

Audi 200

20V EF11.8L

Air conditioning belt

4PK850

AKRB10*530/480LI

Audi 200

20V EF11.8L

Water pump belt

10*530/480LI

ZKRB239S8M25.4

Audi 100

2.6/2.8LV6

Timing belt

239S8M25.4

PKRB6PK2255

Audi 100

2.6/2.8LV6

Motor belt

6PK2255

PKRB6PK1905

Audi 100

2.6/2.8LV6

Motor belt

6PK1905

PKRB6PK1160

Audi 100

2.6/2.8LV6

Motor belt

6PK1160

ZKRB120ZA18

Audi 100

2.2L2.3L5 Cyds

Timing belt

120ZA18

ZKRB142S8M19

Audi 100

2.2L2.3L5 Cyds

Timing belt

142S8M19

ZKRB147S8M19

Audi 100

2.2L2.3L5 Cyds

Timing belt

147S8M19

AKRB10*825/775LI

Audi 100

2.2L2.3L5 Cyds

Motor belt

10*825/775LI

AKRB13*915/865LI

Audi 100

2.2L2.3L5 Cyds

Air conditioning belt

13*915/865LI

AKRB13*965/915LI

Audi 100

2.2L2.3L5 Cyds

Booster belt

13*965/915LI

ZKRB121ZA18

Audi 100

1.8/2.0L4 Cyds

Timing belt

121ZA18

AKRB10*945/895LI

Audi 100

1.8/2.0L4 Cyds

Motor belt

10*945/895LI

AKRB13*795/745LI

Audi 100

1.8/2.0L4 Cyds

Air conditioning belt

13*795/745LI

AKRB10*855/805LI

Audi 100

1.8/2.0L4 Cyds

Booster belt

10*855/805LI

ZKRB120ZA18

Audi 80

2.2L2.3L5 Cyds

Timing belt

120ZA18

ZKRB142S8M19

Audi 80

2.2L2.3L5 Cyds

Timing belt

142S8M19

AKRB10*860/810LI

Audi 80

2.2L2.3L5 Cyds

Motor belt

10*860/810LI

AKRB13*915/865LI

Audi 80

2.2L2.3L5 Cyds

Air conditioning belt

13*915/865LI

AKRB13*985/935LI

Audi 80

2.2L2.3L5 Cyds

Booster belt

13*985/935LI