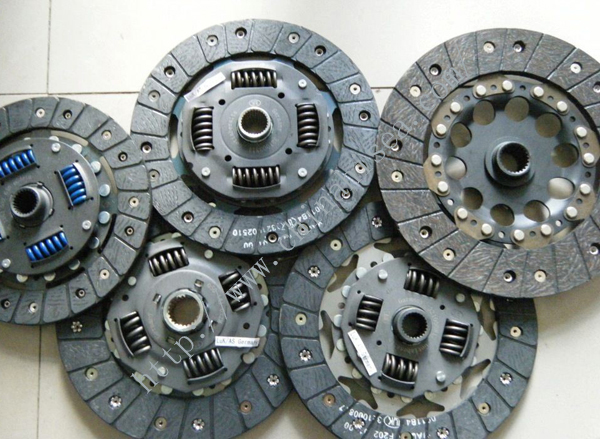 Auto Clutch
Auto Clutch:
Clutch between the engine and gearbox flywheel housing, clutch assembly with screws fixed to the plane after the flywheel, clutch gearbox output shaft is an input shaft. In the process of moving car, the driver may need to depress or release the clutch pedal, the engine and gearbox temporary separation and gradual engagement, to cut off or pass the engine to the transmission input power.
Work needs to be able at any time by the driving shaft and the driven shaft engaging or disengaging the mechanical parts. Transmission system can be used to manipulate the machine start, stop, shift and change to the other. Clutch variety, according to the nature of the work can be divided into:actuated clutch andautomatic clutch
automobile clutch use of models: Santana, the wide; Toyota; Passat; Buick. Jetta; Ford Bora; Chery QQ. Chery Chery Cowin; modern. Sail. Excelle. Regal. Beverly. China. Lark , Beijing Jeep Cherokee. liberation. JMC series Qingling series of daily Palatine. Nissan pickup. Jinbei Great Wall pickup. Yangtze pickup. fields pickup. Delica Jianghuai Ruifeng. Wuling Sunshine. Wuling glory Wuling prosperous. Wuling Hung FAW Jiabao. Changhe. Songhua River. Chang'an Changhe. Steyr, Auman other models clutch pressure plate assembly.