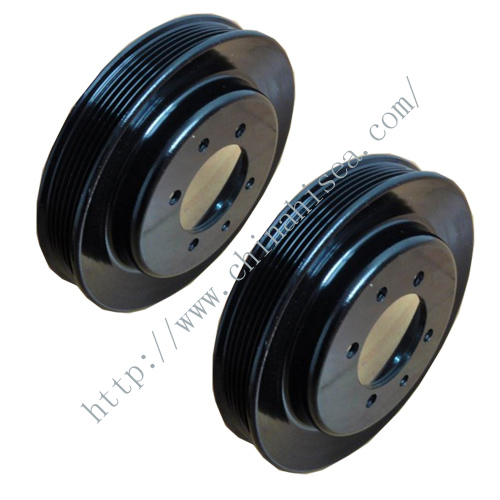 cummins belt tensioner 3914086
cummins belt tensioner 3914086:
1.NSK bearing used.
2.ISO9001,ISO14000,ISO/TS16949 Certification.
3. One year free Quality Guarantee
Product Feature
1. OEM:A3914086
2. Made in China
3. High Quality
4. ISO 9001 Guarantee, ISO 14000 Guarantee, ISO/TS 16949 Guarantee
We supply full range of Belt Tensioner of European car series and Japanese car series and Asian car series. Also, we have Tensioner Pulley, Timing-Belt and so on. Our products have high quality, for all the bearings used in the tensioner pulley are NSK bearings import from Japan. reasonable price and prompt delivery, so we enjoy high reputation in the markets All the products we supply, are under ISO9001 and ISO14000 and ISO/TS 16949 quality system, we also have 1 year guarantee from the confirmation date. Welcome to contact us for more details.
We offers a complete range of all models for Cummins (6BT,6CT,4B,NT855,K19,K38,M11 etc )
Cummins Engine, Cummins Generator, Cummins Turbocharger, Cummins Cylinder Block, Cummins Crankshaft, Cummins Diesel, Genset, Cummins Cylinder Head, Cummins Thermostat, Cummins Camshaft, Cummins Connecting Rod, Cummins Piston, Cummins Oil Pump, Cummins Water Pump, Cummins Injector, Cummins Gear, Cummins Valve, Cummins Valve guide , Cummins flywheel, Cummins Filters. Cummins Oil Seal , Cummins Liner ,Cylinder Gasket, Cummins Gasket kit etc .
Such As:
A3914806 belt tensioner cummins 6BT
C3922900 belt tensioner cummins 6CT210�P
C3936213 belt tensioner cummins 6CT230�P
3922901 belt tensioner cummins engines