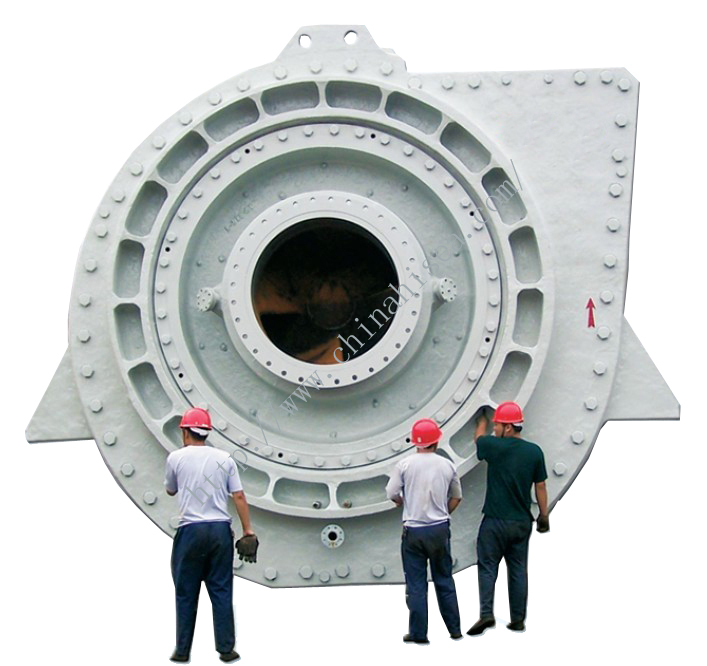 D1200/1000 Dredging Pump
D1200/1000 Dredging Pump also widely used in dredging industry. Aiming at the dredging and damming of the reiver and seas.
Stringly wear-resistant casting alloy iron,whose hardness is not less than 58HRC adopted for the casting,impeller,front liner and rear liner of wet parts.
Dredging Pump Technical Datas
Type

Capacity (Q)

Head (H)

Speed (n)

Max. Eff.

NPSHr

Suction Dia.

Discharge Dia.

Max. Dia. of Flowd Partice

Weight

m³/h

m

r/min

%

m

mm

mm

mm

kg

D1200/1000MS

8000-28000

24-75

290

85-87

<4

1200

1000

350

121000
Technical Features
The construction is suitable for dredging ship
1. Reliable and simple structure
The whole construction of D1200/1000 dredging pump is designed into double suctions
single-stage, single -suction cantilever horizontal structure with bracket wich is lubricated by forced diluted lubricant. The safety and reliability of double pump casing make the liner used up until it is nearly broken. Even if the liner broken , water can't flow into pump casing.
2. Easy Disassemblyand Installation Convenient Maintenance
Dredging Performance is excellent
1. Good NPSH
2.Strong Through-put Capability, Wide Application
3.The Curve of Performance Decreases Sharply
4.It is realized that D dredging Pump Performance Can Be Changed
Excellent Anti-wear Performance, Long Service of Wet Parts
A little hydraulic loss , High Efficiency, Low power Consumption
Reliable shaft sealing without leakage
The shaft of D1200/1000 dredging pump adopts spiral sleeve L shape rubber sealing device that consists of three L sealing ring and one special thread bearing shaft sleeve.
Construction of D1200/1000 Dredging Pump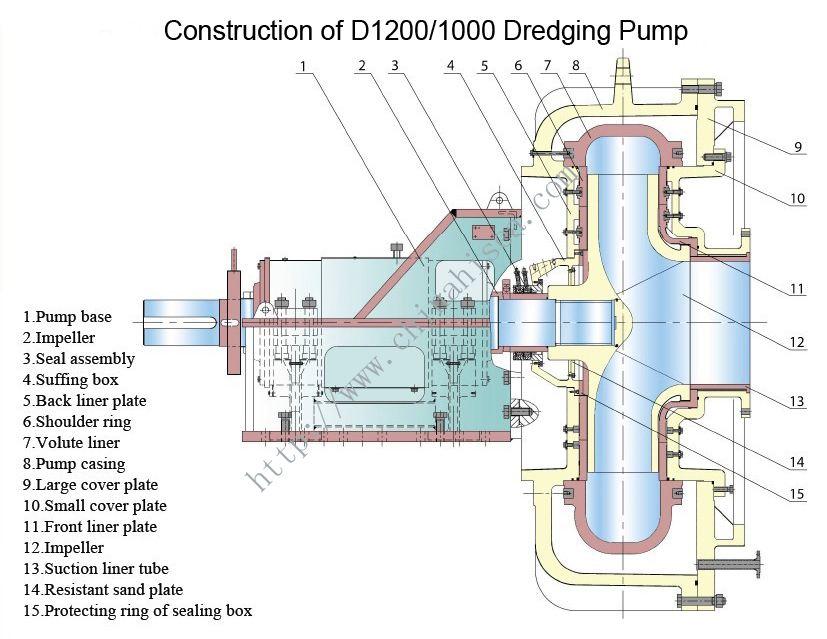 The Outline and Installtion Dimension of D1200/1000