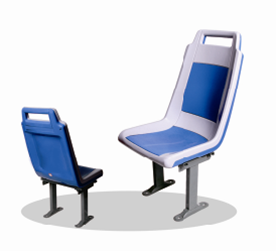 Deluxe Bus Seats
Deluxe Bus Seats:
1. Bright and clean appearance, high intensity.
2. One-time shaped mold, good leak proofness, and environmental material.
3. Various advertisements can be added on the back board.
4. We use dacromet bolt, with good rust protection, no hydrogen shortness, high heat resistance, easy to paint any color.
Factory Features:
1. Our 15years bus seat production experiences can ensure best quality to customers.
2. Our seats are mainly supply to all around the world.
3. We guarantee high quality, competitive price, professional service and fast delivery to all our customers.