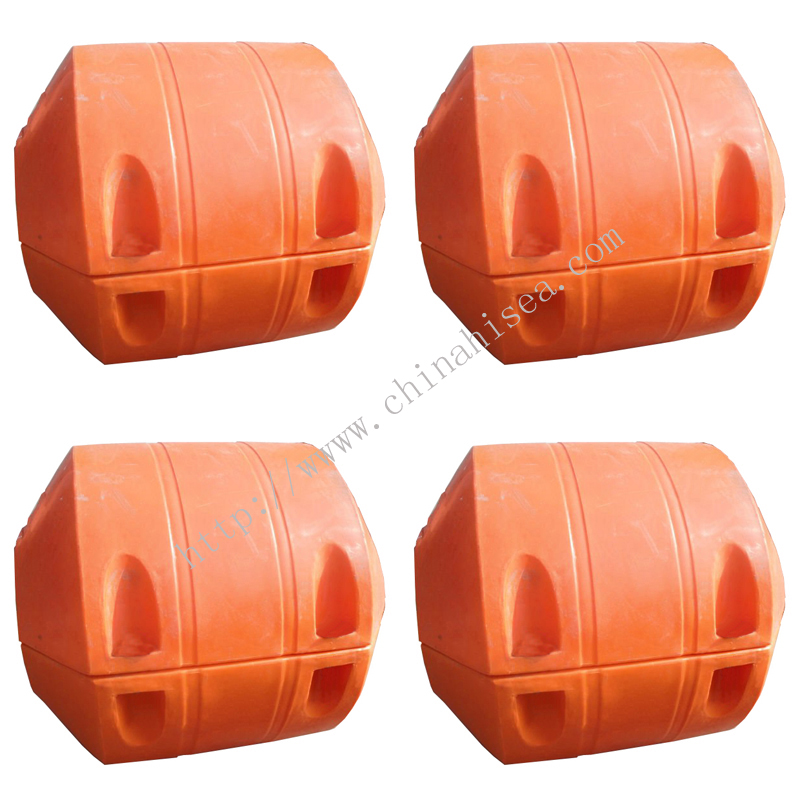 Dredging Floater
The hull of Dredging Floater is made from medium density polyethylene material with excellent flexibility, filled with high strength polyurethane foam inside. With reasonable structure and good performance, the Dresdging Floater becomes the ideal substitution of the traditional steel floater for the floating dredging pipes.
Dredging Floater Features:
1. Good flexibility, excellent impact resistance, particularly suitable for constructions in open sea.
2. Light weight, easy to install and handle, lower costs for moving.
3. Higher corrosive resistance, longer working life, 3 times longer than steel floaters.
4. Lower costs, the cost performance is better than steel floaters.
Applications of Dredging Pipe Floater:
1. Used in dredging sand pipeline;
2. It can be used in dredger, dredging pipe etc. in the sea, lake or river.
3. Particular used in laying the pipes on the water used in dredger project.
Technical Specifications
| | | | | | | |
| --- | --- | --- | --- | --- | --- | --- |
| Pipe OD(mm) | Floater ID(mm) | Floater OD(mm) | Floater Length (mm) | Wall Thickness(mm) | Net Buoyancy(kg) | Weight (kg) |
| 50 | 60 | 300 | 500 | 7 | 80 | 10 |
| 159 | 220 | 500 | 800 | 7 | 200 | 16 |
| 205 | 220 | 500 | 800 | 7 | 200 | 16 |
| 219 | 220 | 500 | 800 | 7 | 200 | 16 |
| 273 | 300 | 700 | 1200 | 7 | 420 | 43 |
| 300 | 300 | 700 | 1200 | 7 | 420 | 43 |
| 325 | 375 | 1100 | 1100 | 7 | 920 | 72 |
| 350 | 375 | 1100 | 1100 | 7 | 920 | 72 |
| 400 | 414 | 1100 | 1200 | 8 | 1020 | 76 |
| 426 | 430 | 1200 | 1200 | 8 | 1200 | 93 |
| 450 | 480 | 1300 | 1300 | 8 | 1500 | 116 |
| 500 | 580 | 1400 | 1500 | 9 | 2219 | 170 |
| 536 | 580 | 1400 | 1500 | 9 | 2219 | 170 |
| 600 | 630 | 1400 | 1700 | 11 | 2400 | 182 |
| 630 | 630 | 1400 | 1700 | 11 | 2400 | 182 |
| 650 | 680 | 1480 | 1800 | 11.5 | 2930 | 210 |
| 700 | 730 | 1600 | 1900 | 12 | 3593 | 230 |
| 750 | 780 | 1600 | 2000 | 13 | 3800 | 245 |
| 800 | 830 | 1800 | 2000 | 14 | 4800 | 310 |
| 850 | 880 | 1800 | 2200 | 15 | 5140 | 380 |
| 900 | 940 | 2200 | 2500 | 16 | 8180 | 420 |
dredging floater with pipe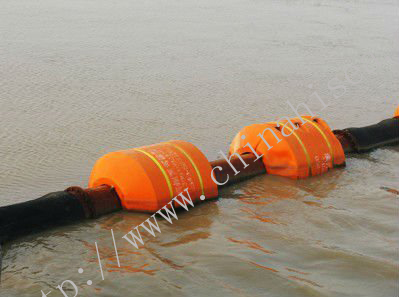 dredging floater in the factory-1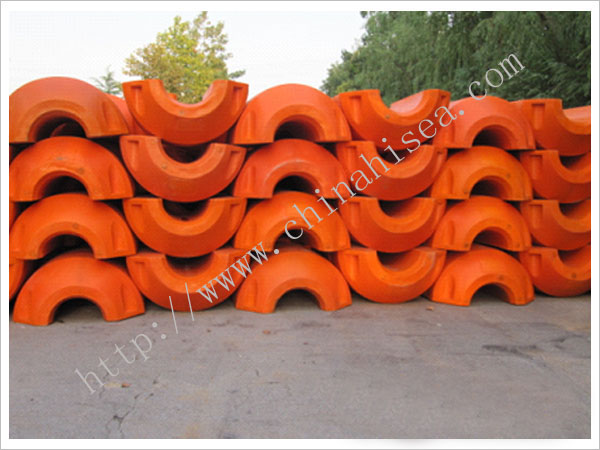 dredging floater in the factory-2