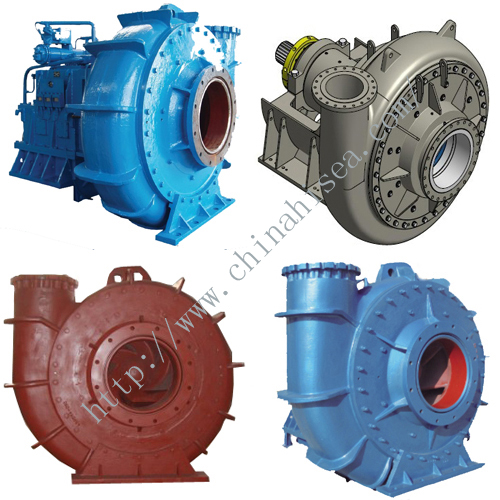 Dredging Pump
Dredging Pump:
Series of dredging pump,which is designed and researched by our company --HISEA is one new type dredging pump, making full use of advanced CAD software, aiming to river, lake and sea situation in China: they haven' t been repaired for many years and now they are in great need to dredge and fill hydraulically.
This series of dredging pump has characteristic features: easy installation, long-life service, high efficiency, reliable bearing lining and good economical efficiency. . . This type of pump can meet requirements of dredging ships completely and each set of dredging pump has passed the inspection issued by CCS.
Model description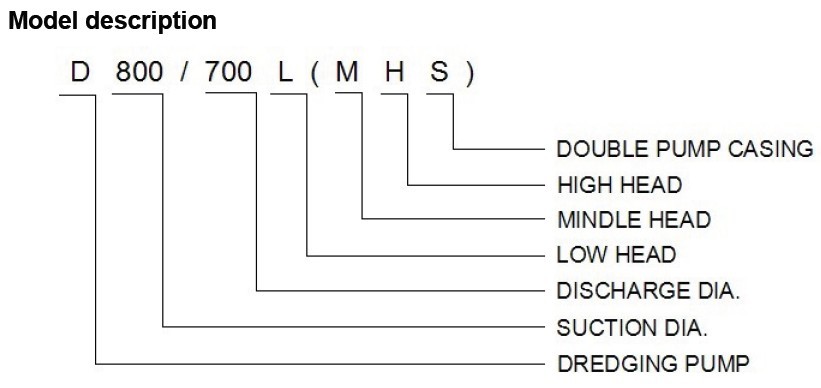 The Features and Performance of Dredging Pump
The whole construction is suitable for dredging ship.
1. Reliable and simple structure
2. Easy Disassemblyand Installation Convenient Maintenance
D dredging pump is adopted front-disassembly structure in favor of disassemblyand maintenance. Also it is equipped with special disassembly tools for each different parts according to each parts' characters.
The standardtrapezoidal quadruple thread is adopted to connect the impeller and shaft wich not only transmits strong torque but also is easy to disassembly. Meanwhile there is a disassembly
impeller ring in the shaft sleeve in favor of disassembling impeller.
Dredging Performanceis excellent
1. Good NPSH
D dredging pump has good NPSH which ensures the strong suction ability as well as deeper dredge depth and denser dredged mud.
2.Strong Through-put Capability, Wide Application
The wide running passage of impeller of Ddredging pump and the dredging pump' s strong passing capability make sure of the good performance of dredger. While it can deliver the particles or high plastic soil lump persistently and clogging won't happen.
3.The Curve of Performance Decreases Sharply
The capability and head curve of D dredging pump decrease sharply, which makes dredging Pump, is easier to adjust to the change of the distance of piping water.
4.It is realized that D dredging Pump Performance Can Be Changed
At the same flow capability. changing the impeller's rotating speed or changing the impeller diameter can change the head of D dredging pump.
Excellent Anti-wear Performance, Long Service of Wet Parts
Wet parts of this kind of dredging pump -- impeller, liner and front &back liner plate are adapted anti-wear cast iron alloy whose hardness is more than 58HRC, who has both strong antiattack feature and higher resistance wear and resistance abrasion features. The hardness of H31 material that is researched and tested successfully by Delin can research 70HRC.
For fully considered the life-service match between each spare part. the resistant wear parts
have the same replacing period which is good to maintain and reduce the replacing cost.
A little hydraulic loss , High Efficiency, Low power Consumption
Due to adopting advanced hydraulic model, D dredging pump efficiency is very high. Series of D dredging pump working efficiency is higher 2-3 percent than the exported dredging pump working efficiency. Therefore, it can reach lower oil consumption at the same productive quantity.
Reliable shaft sealing without leakage
Dredging Pump Technical Datas
Type

Capacity (Q)

Head (H)

Speed (n)

Max. Eff.

NPSHr

Suction Dia.

Discharge Dia.

Max. Dia. of Flowd Partice

Weight

m³/h

m

r/min

%

m

mm

mm

mm

kg

HS-D250/200L

340-870

10-45

900

65-70

<4

250

200

178

2500

HS-D250/200MS

520-1000

38-65

850

70-74

<4

250

200

180

3000

HS-D300/250L

500-950

10-42

700

65-68

<4

300

250

220

3000

HS-D350/300L

700-2400

10-38

650

74-78

<4

350

200

241

6000

HS-D350/250M

500-1500

35-68

600

74-78

<4

350

250

220

3513

HS-D450/300M

900-2500

40-70

550

76-80

<4

450

300

241

3513

HS-D450/350M

1200-3500

40-70

550

71-75

<4

450

350

245

7300

HS-D500/450L

1200-3800

10-43

480

78-80

<4

500

450

354

7850

HS-D600/450MS

1500-4200

40-76

550

80

<4

600

450

354

7950

HS-D650/550L

1800-5500

10-48

420

83

<4

650

550

300

8000

HS-D650/500MS

2000-6000

35-73

440

85

<4

650

550

250

11300

HS-D700/600MS

2500-8000

30-76

470

85

<4

700

600

220

30000

HS-D760/700MS

2800-10000

30-76

380

81

<4

760

700

280

45000

HS-D800/700L

3000-8500

10-43

380

81

<4

800

700

280

23000

HS-D800/750MS

5500-14000

34-74

349

81

<4

800

750

290

55000

HS-D900/800L

4000-13000

10-40

280

85

<4

900

800

300

23000

HS-D900/850MS

7000-17000

34-74

330

85

<4

900

850

320

65000

HS-D1000/900MS

8000-20000

34-74

175

85

<4

1000

900

340

80000

HS-D1050/950L

7500-17000

10-38

258

85

<4

1050

950

345

95000

HS-D1200/1000MS

8000-28000

24-75

290

85-87

<4

1200

1000

350

121000
Series of D Dredging Pump Performance Curve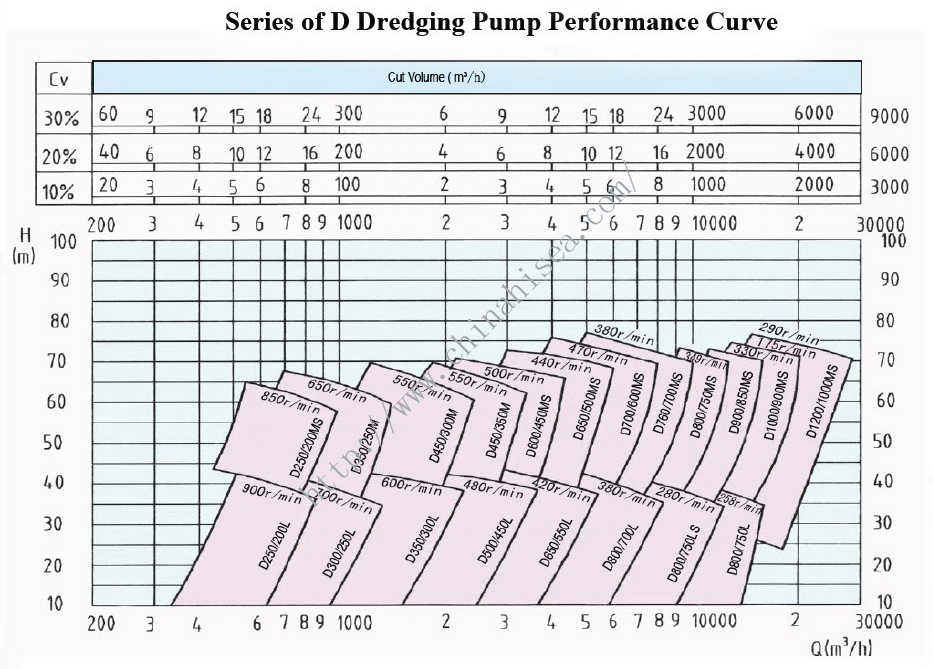 Shaft Seal for D Dredging Pump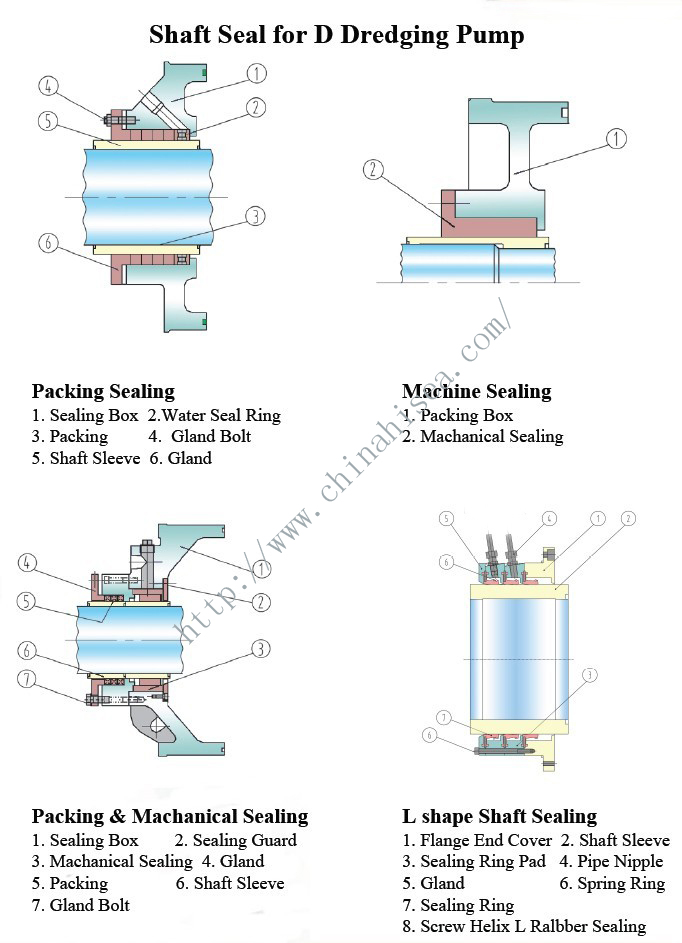 High pressure jet water pump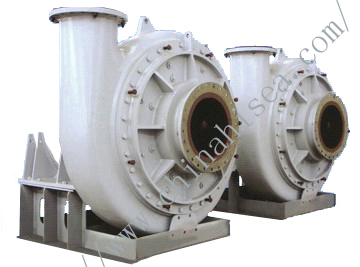 Double walled dredging pump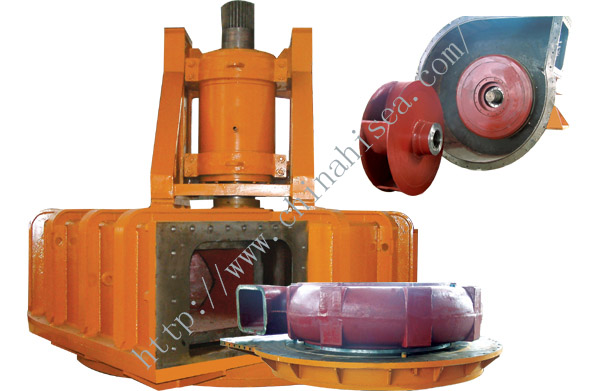 Underwater electric pump