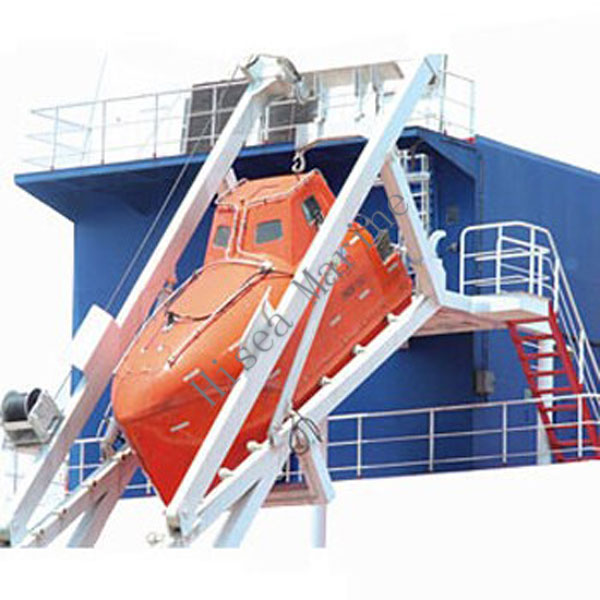 Freefall Life Boat Davit
FD series
Freefall Life Boat Davit
:
Deck to wall mounted davit, placed at the stern of the ship, and consisting of a launch ramp, davit arm (A-frame), winch and hydraulic unit.The launch ramp has sliding pads for smooth acceleration of the boat. When free-fall launch appears to be unpractical or unsafe, the system has a secondary means of launching the lifeboat. The lifeboat is recovered using the hydraulic winch. Foldable free-fall systems available on request.
Features:
Quick get away from sinking vessel
Always standby for launch
Launching ramp for freefall lifeboats in a welded or flanged box girder execution
Suitable for all types of Freefall boats
Other sizes/dimensions available on request
Freefall Life Boat Davit Specifications:
Product No.

S.W.L

Hoisting Load(KN)

Weight

Main Dimensions(mm)

(KN)

(kg)

A

B

C

FD-001

55

40

7800

7000

3134

7000

FD-002

65

50

8500

7200

3134

8000

FD-003

80

54

10700

7850

3040

9000
All the measures above are indicative and can be tailored according to your requests.
Freefall Life Boat Davit Drawing: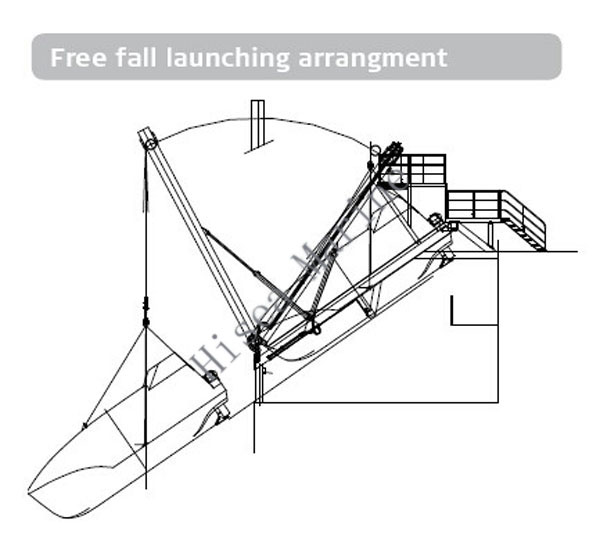 Freefall Life Boat Davit on Ship: