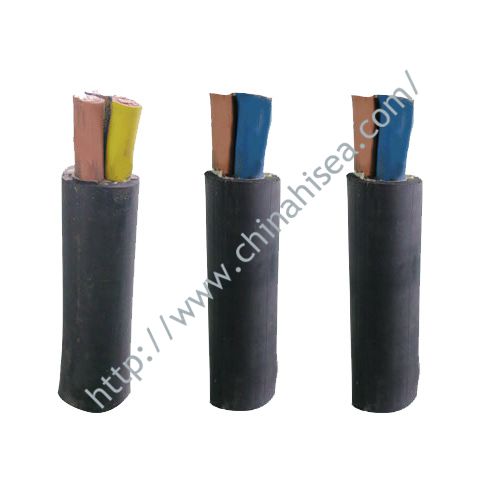 General Rubber Sheathed Cable
Rubber Sheathed Cable
Rubber Sheathed Cable Application
This product can be applicable to rated voltage Uo/U is 450/750V and below the home appliances.
Rubber Sheathed Cable Service Condition
1 The product applies to the signal and control circuits for supporting the lift lines used.
2 Rated voltage characteristics: Uo/U for 450/750V, 300/500V and 300/300V long cables should not be allowed to work more than 60℃.
3 W-type cable has resistance to weather and oil resistance, suitable for outdoors or occasions in contact with oil.
If you feel this is not what you are looking for,please kindly check more special cable here,also you can check more cable here,or you can use the search form on the upper right corner.
Rubber Sheathed Power Cable Model
Model
Name
Usage
YQ、YQW
Light Rubber sheathed soft power cable
Electrical equipment and tools for mobile light
245IEC53(YZ)
245IEC57(YZW)
common strength Soft power Cable
Electrical equipment and tools for the various mobile
YZ、YZW
Meidum Rubber sheathed soft power cable
Electrical equipment and tools for the various mobile
2451EC66(YCW),YC,YCW
Heavy Rubber sheathed soft power cable
Electrical equipment on all mobile and can withstand greater mechanical forcing
Rubber Sheathed Cable Specification
Model
Rated Voltage
Core
Nominal Cross-section mm2
YQ YQW
300/500
2、3
0.3-0.5
YZ YZW
450/750
2、3、4、5
0.75-6
YC YCW
450/750
1
1.5-400
2
1.5-95
3、4
1.5-120
5
1.5-120
YH YHW
200
1
6-185
Working Temperature:65℃ Ambient Temperature:25℃
Cross-section mm2

Air laying long-term allowable ampacity A

YQ、YQW
YZ、YZW
YC、YCW
2 Core
3 Core
2 Core
3 Core

4 Core
1 Core
2 Core
3 Core
4 Core
0.3
7
6
0.5
11
9
12
10
9
0.75
14
12
14
12
11
1
17
14
13
1.5
21
18
18
2
26
22
22
2.5
30
25
25
37
30
26
27
4
41
35
36
47
39
34
34
6
53
45
45
52
51
43
44
10
75
74
63
63
16
112
98
84
84
25
148
135
115
116
35
183
167
142
143
50
226
208
176
177
70
289
259
224
224
95
353
318
273
273
120
415
371
316
316
Rubber Sheathed Power Cable Show