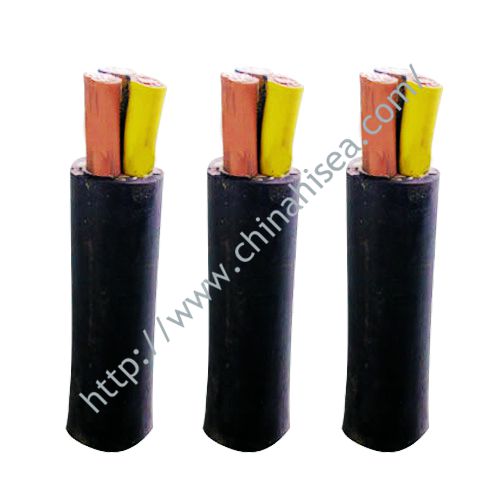 General rubber sheathed Flexible cable
General rubber sheathed Flexible cable
1.Application
This product is used for AC rated voltage 450/750V and below appliances , electric tools and various portable electric devices.

2.Service Condition
a. YZ model rated voltage Uo / U is 300/500V, YC model is 450/750V.
b. long-term allowable working core temperature does not exceed 65 ℃.
c.W model cable has resistance to weather and oil resistance , suitable for outdoors or in contact with oil occasions.
d.ZR cable with flame retardant properties.
e.single core cross-section maximum up to 400 mm.

If you feel this is not what you are looking for,please kindly check more cable here,or you can use search form on the upper right corner.
General Rubber Sheathed Flexible Cable Model
| | | |
| --- | --- | --- |
| Model | Product Name | Application |
| YQ,YQW | Light Rubber Sheath Flexible Cable | For light portable electric equipment and tools |
| YZ,YZW | Medium Rubber Sheath Flexible Cable | For Variety of portable electric equipment and tools |
| YC,YCW | Heavy Rubber Sheath Flexible Cable | For Variety of portable equipment and tools,bear greater machanical force |
General Rubber Sheathed Flexibel Cable Ampacity
Main Core Cross-Section(mm2)
Long-term continuous load allows cross-flow (A)
YZ、YZW
YC、YCW
2 Core
3 Core
4 Core
Single
2 Core
3 Core
4 Core
0.75
14
12
11
-
-
-
-
1.0
17
14
13
-
-
-
-
1.5
21
18
18
-
-
-
-
2.0
26
22
22
-
-
-
-
2.5
30
25
25
37
30
26
27
4.0
41
35
35
47
39
34
34
6.0
53
45
45
52
51
44
44
10
-
-
-
75
74
63
63
16
-
-
-
112
96
84
84
25
-
-
-
148
135
115
116
35
-
-
-
188
167
142
143
50
-
-
-
226
208
176
177
Customer designed Main Core Cross-section 70 to 240 mm2 available,feel free to contact
General Rubber Sheathed Flexibel Cable Structure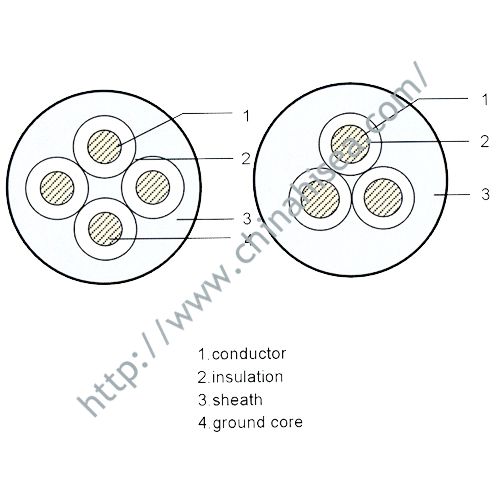 General Rubber Sheathed Flexibel Cable Show