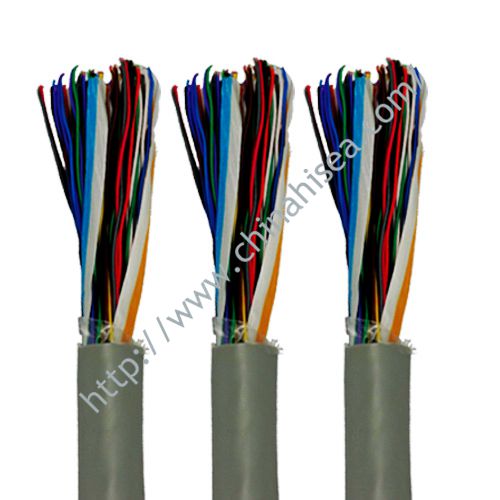 high-heat-resisting control computer cable
high-heat-resisting control computer cable
high-heat-resisting control computer cable application:
This product is suitable for connecting of various instruments and meters, and also for signal transmission.
It has advantages of anti-high temperature, anti-low temperature, anti-corrosion and anti-aging, it really is the ideal product for special locations or harsh environment.
Temperature for normal operation: -60℃~250℃.
high-heat-resisting control computer cable service condition:
1.Rated Voltage U0/U 300/500V
2.Long-term working temperature:F Model -60℃~250℃,GG Model -60℃~180℃
3.Laying Min. Ambient temperature: fixed laying:-40℃,non fixed laying,-15℃
4.Min Bending Radius:The non armored cable should be no less than 6 times of outer diameter,the armored cable should be no less than 12 times of outer diameter.
5.When the ambient temperature is 20℃,the insulated resistance should be no less than 2500MΩ.km after stably charging for 1 minute with D.C 500V.
6.The circuits should not be interruped between the pair shields and between the pair shield and general shield.
7.It should withstand test voltage of AC 2500V 50Hz for 5 minutes without puncture between the cable wire core and wire core and between the cable wire and the shield.
If you feel this is not what you are looking for,please kindly check more special cable here,also you can check more cable here,or you can use the search form on the upper right corner.
high-heat-resisting control computer cable model:
| | |
| --- | --- |
| Model | Name |
| DJFFP | Anti-high temperature and shielded computer cable (Copper conductor) |
| ZR-DJFVP-2 | Separated shielded and total shielded & anti-high temperature and anti-flaming computer cable (Copper conductor) |
| ZR-DJFVRP | Shielded & anti-high temperature and anti-flaming computer cable(Copper conductor) |
| ZR-DJFVFP2 | Steel tape total shielded & anti-high temperature computer and anti-flaming computer cable (Copper conductor) |
| DJFPGZR | Steel wire separated shielded and high anti-flaming computer cable (Copper conductor) |
| DJFGVP2 | Silicon rubber insulated & steel tape total shielded and anti-flaming computer cable |
| DJGGP-2 | Silicon rubber insulated and sheathed & steel wire separated shielded computer cable |
| DJGGRP | Silicon rubber insulated and sheathed & steel wire total shielded computer cable (Anti-flaming) |
| DJFGVP-2 | Silicon rubber insulated and sheathed & steel wire separated and total shielded computer cable (Anti-flaming) |
| DJFGVP | Silicon rubber insulated and sheathed & steel wire total shielded computer cable (Anti-flaming) |
| DJFVP22 | Steel net shielded and steel tape armored & anti-high temperature computer cable (Copper conductor) |
| DJGFVP22 | Silicon rubber insulated & steel net shielded and steel tape armored computer cable (Copper conductor) |
high-heat-resisting control computer cable show: