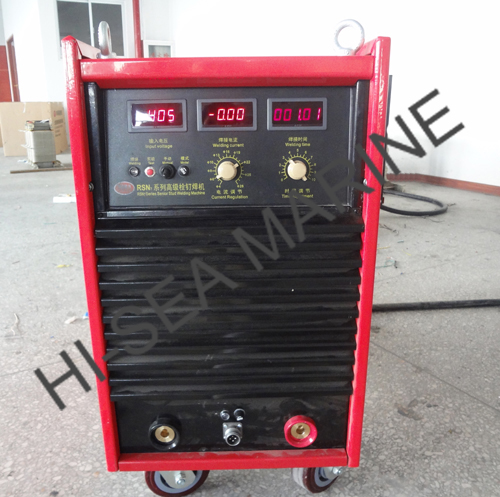 IGBT inverter drawn arc stud welding machine
IGBT inverter drawn arc stud welding machine:
Features:
1.Smooth voltage range: 280-340V, when the work environment environment is not good enough, the unstable of voltage will not effect the welding at all.You know many machines have protection system, when the voltage is beyond the rated range, work will stop, since our range is larger than the common one(380v+-15v), you don't have to stop and start, stop and start again.
2.Quick welding speed: 10pcs per minute
3.Reliable performance: waterproof and anticorrosion circuit boards, Infineon IGBT Technologies of Germany, strictly manufactured as per CE standard,2 years warranty.
4.Digital screen panel, you can see and adjust the work current and voltage on the screen, all you need to do is just welding.
5.Light and easy moved, can be used in different environment.
Models:
| | | | | |
| --- | --- | --- | --- | --- |
| Model | RSN7-1600 | RSN7-2000 | RSN7-2500 | RSN7-3150 |
| Welding Diameter | φ4-φ20mm | φ6-φ22mm | Φ6-φ28mm | Φ6-φ36 mm |
| Current adjust range | 200-1600A | 300-2000A | 500-2500A | 600-3150A |
| Welding times | 0.1-3.0s | 0.1-3.0s | 0.1-3.0s | 0.1-3.0s |
| Productivity | φ20mm, 10pcs/min | φ22mm, 10pcs/min | φ28mm, 10pcs/min | φ36mm, 8pcs/min |
| Power supply | 280V-440V, 50/60Hz | 280V-440V, 50/60Hz | 280V-440V, 50/60Hz | 280V-440V, 50/60Hz |
| Fuse capacitance | 100A | 125A | 160A | 225A |
| Rated input capacity | 50 kw | 60 kw | 80 kw | 110 kw |
| Protection class | IP23 | IP23 | IP23 | IP23 |
| Cooling type | F | F | F | F |
| Dimenssion(L,W,H) | 880*460*588mm | 880*460*800mm | 880*460*800mm | 880*460*980mm |
| Weight | 100kg | 120kg | 135kg | 160kg |
Accessories for each machine:
Welding gun
YF-DH-25
1 set
Welding gun wire
120mm2
25 meter
ground wire
120mm2
5meter
Chuck、clamp
ф13 ,16,ф19, ф22,ф25
3sets for each diameter
Warranty
2 years, CE approved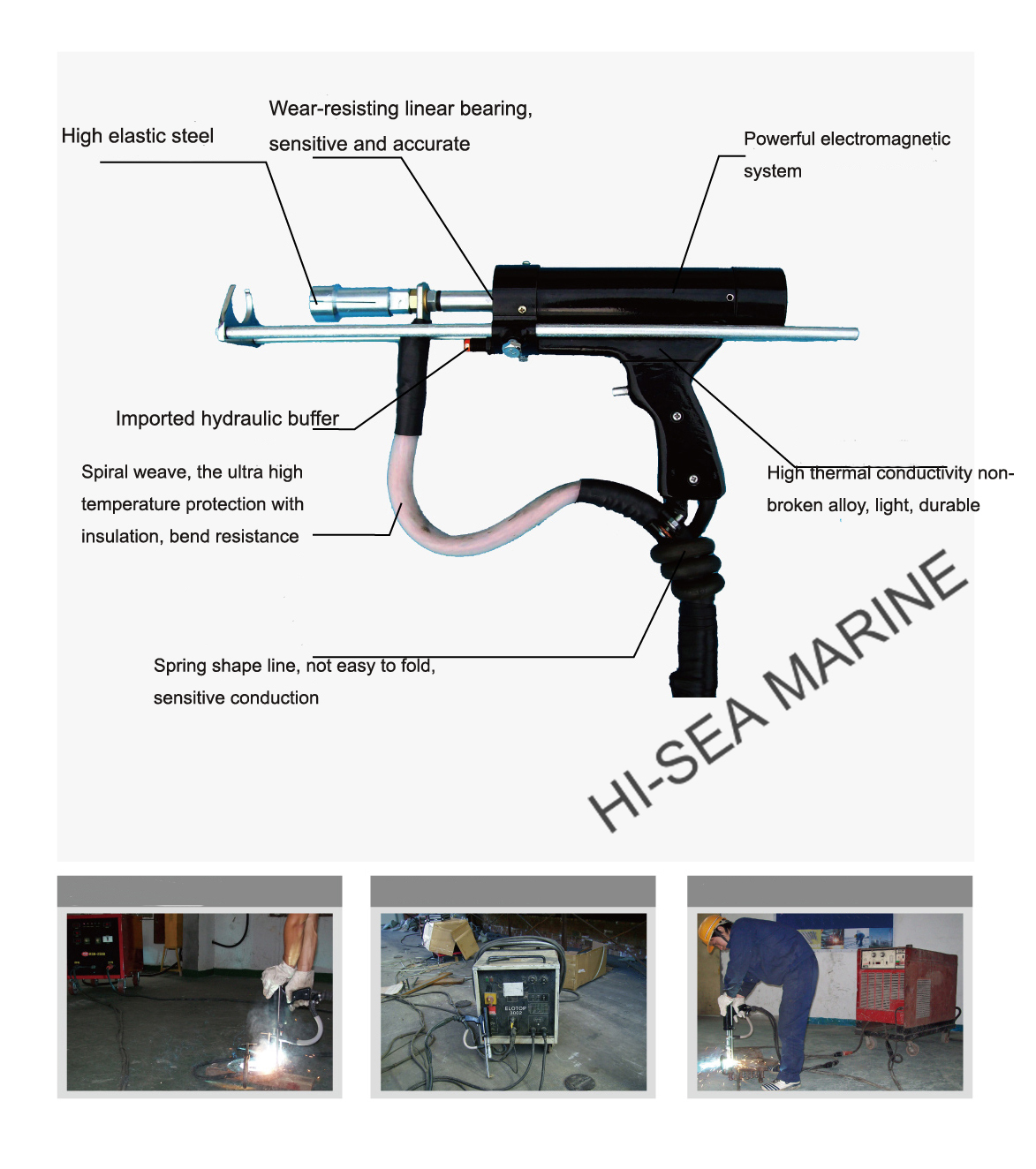 Test and application: