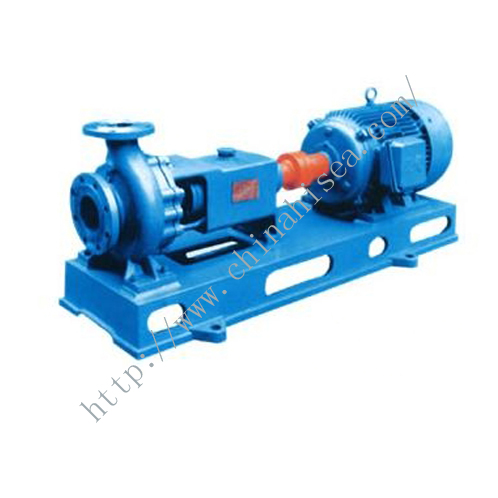 IJ alkali pump
IJ alkali pump:
Product Overview
IJ Alkali pump is the China"SEVEN FIVE" technique success product. This pump is designed on the basis of IH style, and produced by our company learn form API10 edition 8th and ASME B73.1-2001 standard technique. The pump is single-stage, single suction and cantilever centrifugal pumps. It adopts advanced water power model and have higher efficiency. Compared with IH pump, it increase 5%, therefore it is energy-saving products. It adopts API610 axes sealing format. Customer can choose mechanism sealing, dynamical sealing and packing sealing.
Product Trait
It is widely used in alkali industry, colored metallurgy, iron and steel industry, acerbity industry, petroleum chemical industry, synthetic fibre , plastic industry, paper making industry, fertilizer industry, pharmacy industry, environment protection and ocean industry etc. The medium temperature: -20~+180℃.It can Transport the lye, electrolyte, acid bleach, carbamide and corrosion liquid.
Product Application
It has the merit of high dependability, easy maintenance, high standard level. the material contain cast iron, cast steel, 304,304L, 316,316L,CD-4Mcu, 904,904L and hastelloy. The temperature: T≤200℃. Flux: 3.4~460m3/h outlet pressure: H=3.6~132m rotate speed: 1450-2900r/min.
type型号

inlet进口←

outlet出口→

capacity流量

head扬程

motor配用电机

Impeller diameter叶轮直径mm

inlet进口-outlet出口-impeller叶轮

mm

mm

(m3/h)

(m)

(mm)(mm)(mm)

 

 

 

 

type型号

power功率(KW)

IJ50-32-125

50

32

12.5

20

Y90L-2

2.2

125

IJ50-32-125

50

32

6.3

5

Y801-4

0.55

125

IJ50-32-160

50

32

12.5

32

Y100L-2

3

160

IJ50-32-160

50

32

6.3

8

Y801-4

0.55

160

IJ50-32-200

50

32

12.5

50

Y132S1-2

5.5

200

IJ50-32-200

50

32

6.3

12.5

Y802-4

0.75

200

IJ50-32-250

50

32

12.5

80

Y160M1-2

11

250

IJ50-32-250

50

32

6.3

20

Y90S-4

1.5

250

IJ65-50-125

65

50

25

20

Y100L-2

3

125

IJ65-50-125

65

50

12.5

50

Y901-4

0.55

160

IJ65-50-160

65

50

25

32

Y132S1-2

0.5

160

IJ65-50-160

65

50

12.5

5

Y802-4

0.75

200

IJ65-40-200

65

40

25

50

Y132S2-2

7.5

200

IJ65-40-200

64

40

12.5

12.5

Y90S-4

1.1

250

IJ65-40-250

64

40

25

80

Y160M2-2

15

250

IJ65-40-250

65

40

12.5

20

Y100L1-4

2.2

125

IJ80-65-125

80

65

50

20

Y132S1-2

5.5

125

IJ80-65-125

80

65

25

5

Y802-4

0.75

160

IJ80-65-160

80

65

50

32

Y132S2-2

7.5

160

IJ80-65-160

80

65

25

8

Y90L-4

1.5

200

IJ80-50-200

80

50

50

50

Y160M2-2

15

200

IJ80-50-200

80

50

25

12.5

Y100L1-4

2.2

250

IJ80-50-250

80

50

50

80

Y180M-2

22

315

IJ80-50-250

80

50

25

20

Y100L2-4

3

315

IJ80-50-315

80

50

50

125

Y200L2-2

37

125

IJH80-50-315

80

50

25

32

Y132S-4

5.5

125

IJ100-80-125

100

80

100

20

Y160M1-2

11

160

IJ100-80-125

100

80

50

5

Y90L-4

1.5

160

IJ100-80-160

100

80

100

32

Y160M2-2

15

200

IJ100-80-160

100

80

50

8

Y100L1-4

2.2

200

IJ100-65-200

100

65

100

50

Y180M-2

22

250

IJ100-65-200

100

65

50

12.5

Y112M-4

4

250

IJ100-65-250

100

65

100

80

Y200L2-4

37

315

IJ100-65-250

100

65

50

20

Y132S-4

5.5

315

IJ100-65-315

100

65

100

125

Y280S-2

75

200

IJ100-65-315

100

65

50

32

Y160M-4

11

200

IJ125-100-200

125

100

200

50

Y225M-2

45

250

IJ125-100-200

125

100

100

12.5

Y132M-4

7.5

250

IJ125-100-250

125

100

200

80

Y280S-2

75

315

IJ125-100-250

125

100

100

20

Y160M-4

11

400

IJ125-100-315

125

100

100

32

Y160L-4

15

250

IJ125-100-400

125

100

100

50

Y200L-4

30

315

IJ150-125-250

150

125

200

20

Y180M-4

18.5

250

IJ150-125-315

150

125

200

32

Y200L-4

30

315

IJ150-125-400

150

125

200

50

YB250M-4

55

400

IJ200-150-250

200

150

400

20

YB225S-4

37

250

IJ200-150-315

200

150

400

32

YB225M-4

45

315

IJ200-150-400

200

150

400

50

YB280S-4

75

400