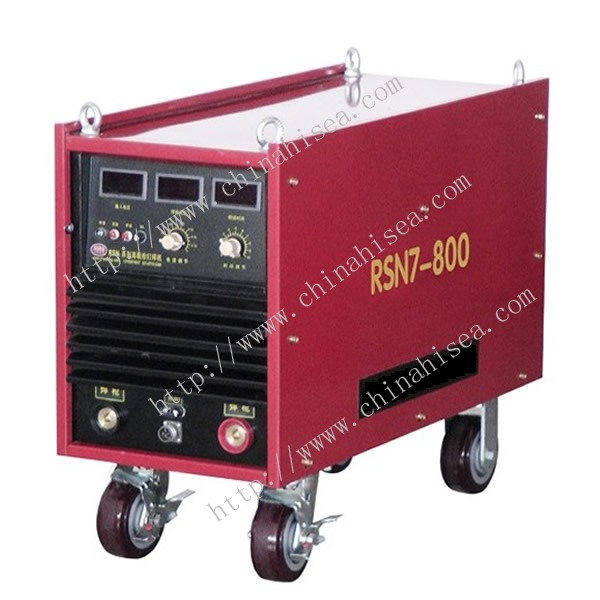 ​RSN7-1000 Stud Welding Machine
RSN7-1000 Stud Welding Machine:
1. Product Introduction:
RSN Series Stud Welders you have purchased are the products of more than ten years' research achievements and on-site experience of my factory, with advanced inverter technology, imported components as main power components, guaranteeing the excellent operation performance and high quality. Compared with ordinary stud welders, the features are lighter weight, lower power consumption, more sensitive adjustment and lower fault rate and still good performance under the lowest voltage working conditions.
2. Product Application:
Steel structure, bridge, embedded parts, board, the stud welding metal structure, heavy machinery, ship building, building, power station structure, car manufacture.
3. Product Specification:
| | |
| --- | --- |
| Model | RSN7-1000 |
| Welding Range (Diameter) | Ф4 mm-ф14 mm |
| Welding Current | 200A-1000A |
| Welding Time | 0.1S-3.0S |
| Welding Speed | Ф14 10pcs/min |
| Input Power | AC 3-280V-440V, 50/60 HZ |
| Rated Input Capacity | 35 KW |
| Power Switch | 63A |
| Protection Grade | IP23 |
| Cooling Way | F |
| Dimension | 880x368x560 mm |
| Weight | 80 kg |
4. The picture of the RSN7-1000 Stud Welding Machine Manufacture: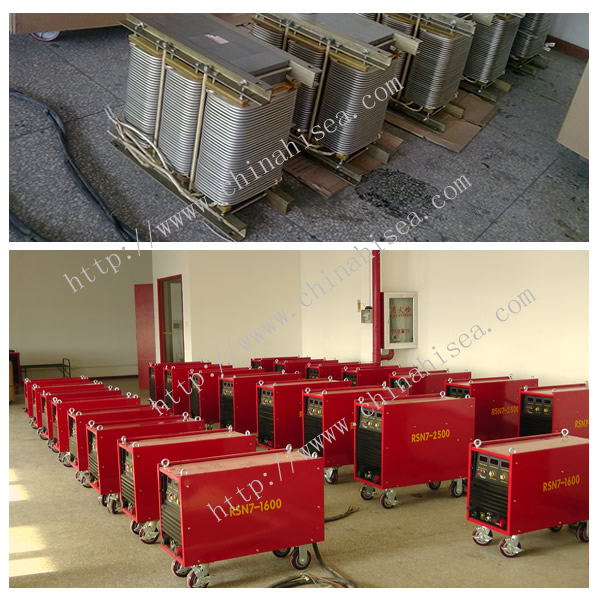 5. The picture of the RSN7-1000 Stud Welding Machine Working Place: