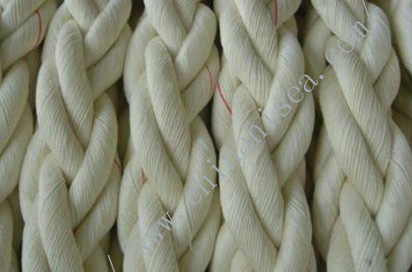 Aramid fiber rope
Aramid fiber rope:
1.Description:The aramid rope can be 3.8.12.16 strand or double braided.the aramid fiber is high performance.It is polymerized,spun and drawn by special technology to make it's solid chain rings and chains to be compounded in a whole so it has very stable high strength and heat resisting 2.feature.
Applications:Using an hanging rope,suspension rope,parachute rope etc.suitable for operation under low and high temperature,also can be used for electrica cable and power engineering work and heavy marine applications.
3..Dia:4mm-150mm
4.Certificate:CCS,GL,BV,NK,ABS,LR,DNV,RS
5.100%raw material, good quality,high breaking strength
6.Specification:
Rope Material: Polyester ,Polypropylene, Nylon , Pet ,Dyneema,Uhmwpe,Kevlar
Rope variety : Three-Ply, Four-Ply, Six-ply,Eight-ply, Twele-Ply,
New-Type Double-Layer Besided Rope, Nylon Coarse MonofilamentCompound Rope,
Macromolecular Polyethylene Rope, Noctilucent Mixed Rope High-strength wear-resistant vessel towed cable
Certificate:
·Classification society
China's CCS', German'GL' , French'BV', Japan'NK', USA'ABS', The British'LR', Norwegian'DNV,Russia'RS'
·International quality management system certificate
ISO9001
Note:
If you are interested in our products and want to know other specifications including Dia,Cir,Linear desity,Breaking strength and packing details,please don't hesitate to contact me.