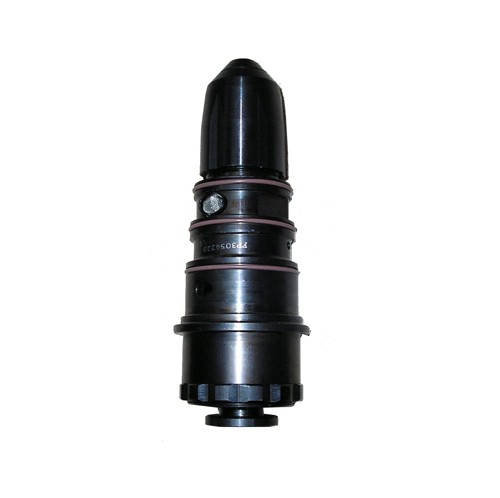 Cummins NT855 Fuel injector
Cummins NT855 Fuel injector :
1: Original Cummins genuine engine.
2: Used for the mechanical parts.
3: Made in DCEC CCEC XCEC.
4: All of the Cummins part number.
5: Reliable quality and lower price.
6: Quick delivery and perfect after-sale service.
7: 3~30 days after receipt of payment.
8:Cummins packaging or Neutural Package or the package as required cummins NT855 link, injector plunger 191916
We can provide Cummins CCEC series Fuel injector, these injectors are belonged to PT type injector, are applied for Cummins NT855, NTA855,KT19.KTA19KTTA19,KT38,KTA38,KTTA38, KTA50, M11, QSM11, ISM11, etc.
| | | | |
| --- | --- | --- | --- |
| Cummins Engine Type | Cummins engine part number | Cummins engine part | Injector Type |
| Cummins NTA855-C360 | 3047989 | Fuel injector | PT Injector |
| Cummins NTA855-C360 | 3047991 | Fuel injector | PT Injector |
| Cummins NH, NT855 | 3054058 | Fuel injector | PT Injector |
| Cummins NH, NT855 | 3054086 | Fuel injector | PT Injector |
| Cummins NH, NT855 | 3054208 | Fuel injector | PT Injector |
| Cummins NH, NT855 | 3054211 | Fuel injector | PT Injector |
| Cummins NTA855-P400 | 3054216 | Fuel injector | PT Injector |
| Cummins NT, NTA855 | 3054218 | Fuel injector | PT Injector |
| Cummins NTA855-G | 3054219 | Fuel injector | PT Injector |
| Cummins NTA855-M350 | 3054220 | Fuel injector | PT Injector |
| Cummins NH250,NT855 | 3054250 | Fuel injector | PT Injector |
| Cummins NTA855 | 3043545 | Fuel injector | PT Injector |
| Cummins NT855 | 3054226 | Fuel injector | PT Injector |
| Cummins NT855 | 3054227 | Fuel injector | PT Injector |
| Cummins NTA855-G2 | 3054233 | Fuel injector | PT Injector |
| Cummins KTA19,KT19 | 3016675 | Fuel injector | PT Injector |
| Cummins KTA19,KTA2300 | 3016676 | Fuel injector | PT Injector |
| Cummins KTA19 | 3022197 | Fuel injector | PT Injector |
| Cummins KTA38 | 3052255 | Fuel injector | PT Injector |
| Cummins KTA50 | 3053124 | Fuel injector | PT Injector |
| Cummins KTTA19-G1 | 3076134 | Fuel injector | PT Injector |
| Cummins KTTA19-G2 | 3076700 | Fuel injector | PT Injector |
| Cummins K19 | 3087587 | Fuel injector | PT Injector |
| Cummins M11-STC | 3096538 | Fuel injector | PT Injector |
| Cummins NH855, NT | 3004551 | Fuel injector | PT Injector |
| Cummins NTA855M | 3011988 | Fuel injector | PT Injector |
| Cummins NT855-C, | 3018223 | Fuel injector | PT Injector |
| Cummins NT855 | 3018323 | Fuel injector | PT Injector |
| Cummins M11-STC | 3018566 | Fuel injector | PT Injector |
| Cummins M11-STC | 3018568 | Fuel injector | PT Injector |
| Cummins M11-STC | 3018816 | Fuel injector | PT Injector |
| Cummins NT855 | 3018828 | Fuel injector | PT Injector |
| Cummins NTA855 | 3018834 | Fuel injector | PT Injector |
| Cummins M11-STC | 3018852 | Fuel injector | PT Injector |
| Cummins NTA855M | 3023008 | Fuel injector | PT Injector |
| Cummins M11-STC | 3046604 | Fuel injector | PT Injector |
| Cummins NT855-C250 | AR40117 | Fuel injector | PT Injector |
| Cummins NT855-C250 | AR40125 | Fuel injector | PT Injector |
| Cummins NTA855M | 3052228 | Fuel injector | PT Injector |
| Cummins NTA855-G3 | 3071492 | Fuel injector | PT Injector |
| Cummins M11-STC | 3018352 | Fuel injector | PT Injector |
| Cummins NT855 | 3019932 | Fuel injector | PT Injector |
Other Cummins Fuel injector: