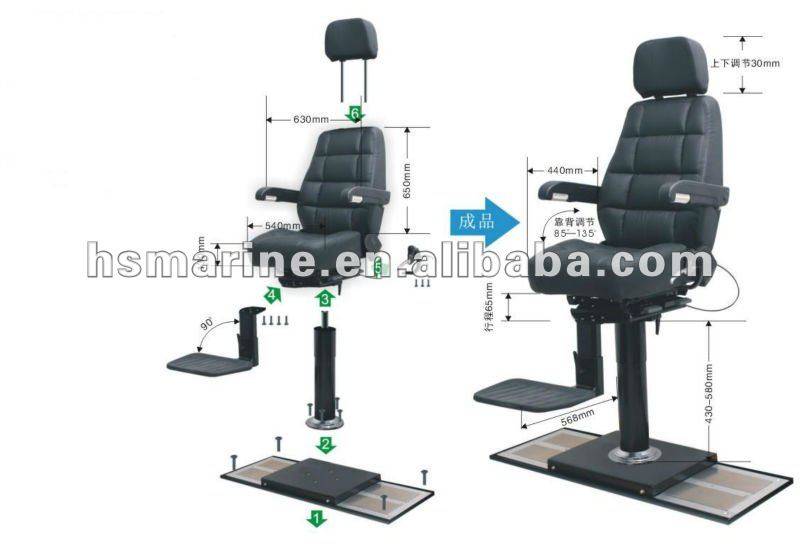 Electronic Control Seat
Electronic Control Seat:
1. Aluminum alloy pedestal with air operated lifting system
2.Wire control guide rail type
Functions:
Meet the ergonomics design
Seat movable on the strong slideway
Adjustable backrest and headrest
Seat height can be adjusted for angle
Movable seat forward and back
Foldable/angle adjustable comfort armrests
Swivel-mechanism 360,Multi-point positioning
Height adjustable/foldable footrest
Strong lifting column/Saltwater resistant/shock absorber in column
Material:
1. The slide guide rail and positioning base : high strength of aluminum alloy. The Mosaic Bevel edge decorative: stainless steel material;
2. Mobile base, lifting columns: the steel and Stainless steel products .
3. Seat lifting tilted, and moved back and forth, back of a chair Angle adjustment :The steel structure;
4. The seat back and seat cushion :steel inner core and PU cold foaming sponge synthesis, covered by leather or cloth art;
5. Foot pedals :the steel inner core and Environmental rubber products synthesis;
6. Air pressure lifting core components and Gas Spring : German import Stabilus;
Description:
1. The chair face material is black high quality PU imitation leather, can also be
Customized True Leather or fabric;
2. Chair face shape and color Can be customized according to customer requirements;
3. Standard Slide-style driving seat track length is 1.2 m, if need to lengthen, Can be customized according to customer requirements;
A.Chair back adjust control switch.
B.Slide the seat control swith.
C.Locking handle.