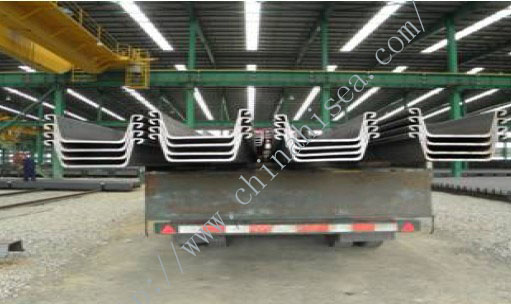 Hot Rolled Steel Sheet Piles
Hot rolled Steel Sheet Pile: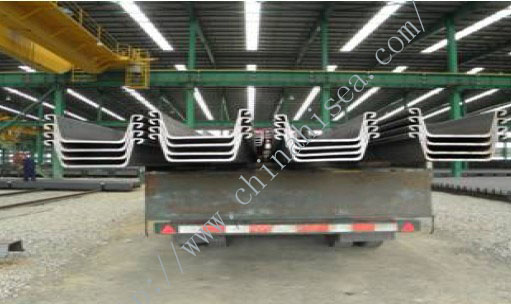 Introduction:
Quick Details
| | | | | | |
| --- | --- | --- | --- | --- | --- |
| Standard: | GB,JIS,JISA 5523/JISA 5528 | Grade: | Q295bz | Thickness: | 18 |
| Place of Origin: | Liaoning China (Mainland) | Brand Name: | zizhu | Model Number: | SPU-IVw |
| Type: | U-sheet pile | Technique: | Hot Rolled | Application: | Strengthening protection |
| Special Use: | High-strength Steel Plate | Width: | 600 | Length: | 6000-12000CM |
Specifications
Hot rolled U steel sheet pile is a kind of high efficient energy saving building materials
The use of steel sheet pile
Hot rolled U steel sheet pile is a kind of high efficient energy saving building materials.Widely used in embankment, a loading dock, dock, temporary Island, dyke, Luqiao, temporary pier revetment revetment, waterproof cofferdam, river, embankment reinforcement, retaining wall, retaining wall and the construction foundation pit bracing structure of foundation engineering
Steel sheet pile application advantage
Hot rolled U steel sheet pile is meet the basic structure and function, safe and reliable and efficient environmental protection characteristic.The main advantages are as follows.
1, strong bearing capacity, its light structure.Steel plate pile continuous wall with very high strength and rigidity
2, good water tightness.Steel sheet pile connection locking tightly combined natural seepage
3, simple construction.Can adapt to different geological conditions and soil can reduce the excavation of earthwork.Operation occupies smaller venues
4, good durability.As the use of environmental differences, life up to 50 years
5, construction of environmental protection.Soil and concrete substantially reduced amount, can effectively protect the land resources
6, high efficiency.Very suitable for fast implementation of flood protection, collapse, quicksand, earthquake disaster rescue and prevention.
7, the repeated use of recyclable materials.In temporary works can be used 20-30 times
8, compared with other monomers structure, wall is light and has greater adaptability to deformation, is suitable for various geological disaster prevention management.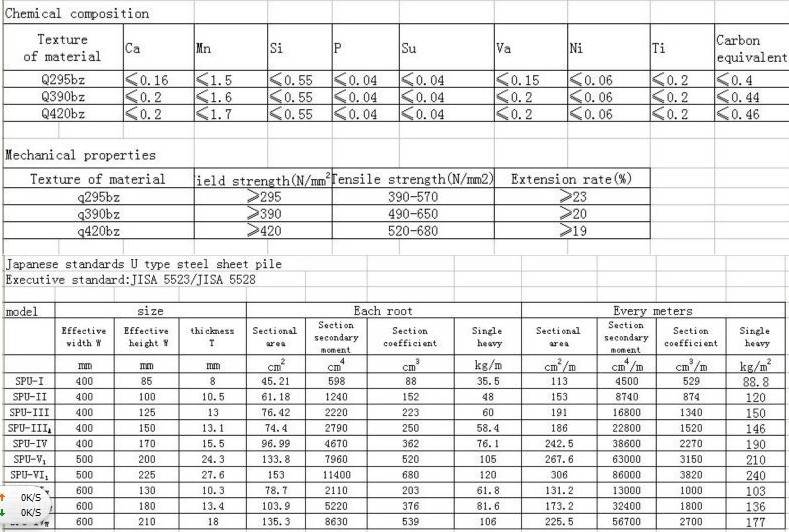 Project case:
A foundation pit water stop arch cofferdam
The rectangular vault cofferdam for 221 x 103 x 25 (feet),This structure in the construction period is easy to collect in the vault into the water, the characteristics of the cofferdam is a row of interior support role in arch structure, the level not to the sheet pile structure impact.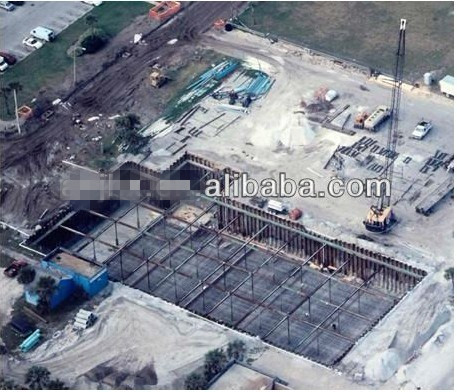 Pump station water stop cofferdam
This structure is a diameter of 210 feet, deep 35 feet of round steel sheet pile water stop cofferdam, the cofferdam is characteristic of high strength concrete ring support alternative and pumping station main structure of the construction phase of the conflict between the internal pipe, pile support.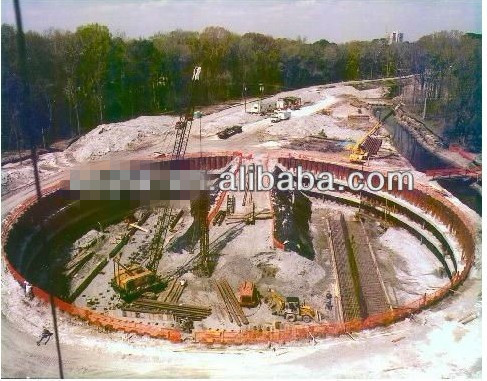 Naval base lattice type steel sheet pile wharf engineering
Lattice type steel sheet pile structure is to use up to 70 feet, lock tensile strength of straight
Type steel sheet pile interlock and become. When the case body fill appropriate filling material, can be turned into a excavation Depth of fifty feet of stable gravity retaining wall structure.