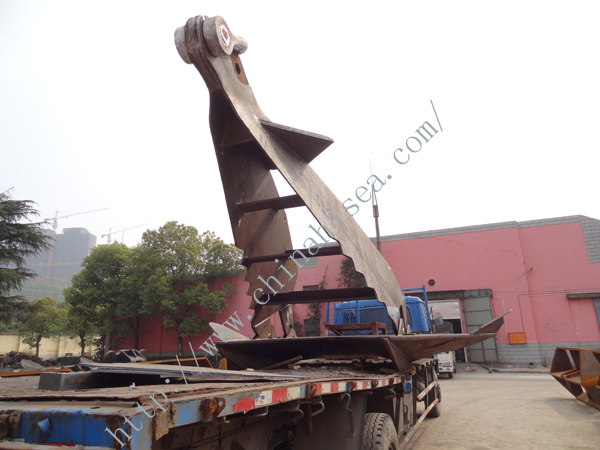 HSK5 Mooring Anchor
HSK5 Anchor
HSk5 Anchor installation

deployment for MODUs

Introduction

Typical methods for delopyment and retrieval of anchors with an anchor handling vessel(AHV) are described,focusing on the use of chasers for handling the anchor.This is the most common practie on mobile drilling rigs.Handling using permanent pendant lines is similar.

Depolyment procedurees for the mooring anchor will also be given for permanent moorings where chasers are normally not used.

Layling anchors

It is perferred,and by some operators required,to deck the anchor before run out to check the jewellery.Run the anchor line out the full distance with anchor on deck or on roller,with the chain between the flukes.

Boat increases power until anchor line tension rises on rig winch tension meter.When rig gives order to lower the anchor,veer pendant till anchor arrives at roller.Allow the anchor some speed to negotiate the bump at the change-over from the deck on the roller.

If anchor is kept on roller,keep triangular plates below the main shackle on the drum for stability of the anchor.Alternatively the chaser can be kept on deck/roller.In this situation the propeller thrust passes underneath the anchor and does not influence the fluke.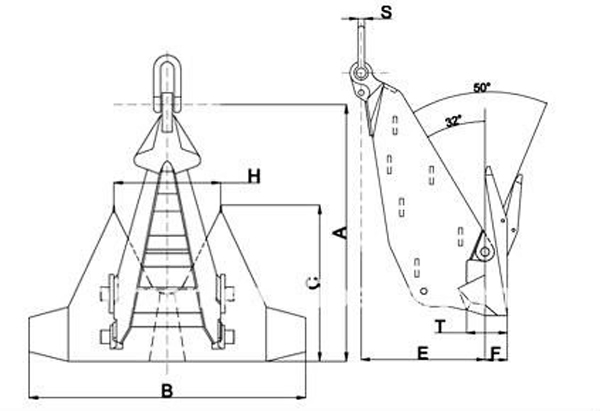 Nominal Weight

Size(mm)

Shackle

(KG)

A

B

C

E

F

H

T

S

Model

1000

2580

2780

1582

1314

236

1074

430

62

a14

1500

2954

3187

1812

1505

271

1230

493

80

a17

3000

3721

4011

2283

1896

342

1550

622

90

a19

5000

4412

4756

2707

2248

406

1837

738

110

a23

7000

4910

5290

3011

2500

453

2045

825

117

a25

8000

5161

5563

3166

2629

474

2149

862

130

a27

10000

5559

5992

3410

2832

511

2315

929

140

a29

12000

5908

6368

3624

3010

543

2460

988

150

a31

14000

6219

6704

3815

3169

572

2590

1040

160

a33

15000

6364

6860

3904

3242

585

2650

1064

170

a34

18000

6763

7290

4149

3446

622

2816

1131

180

a35

20000

7004

7550

4297

3569

644

2917

1171

190

a37

22000

7230

7794

4436

3684

665

3011

1209

200

a39

25000

7545

8133

4629

3844

694

3142

1262

200

a39

30000

8018

8645

4919

4085

737

3339

1341

220

a42