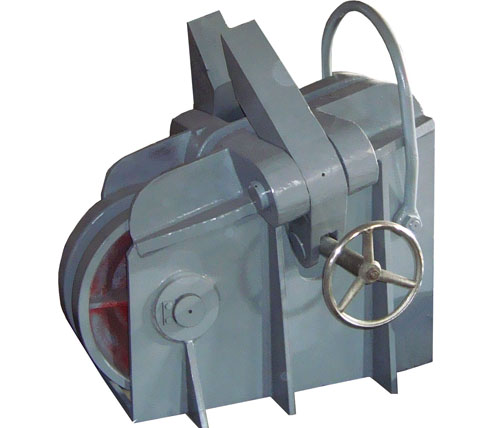 Swivel Chain stopper
Swivel Chain stopper
The role of chain stopper :
A.let chain flat positionon the wheelB.preventthe declineof chain C.fixedanchorchaintensionspread tothe hullD.makebeautifuldesign.
Anchor devices abandon the role of the chain:
A. make the end of the anchor fixed B.make chain not in chaos C.quickly disengagement chain and facilitate in case of emergency D.easy maintain anchor chain overhaul
Hi-sea Group supply all kinds of chain stopper .Quality management and product strict according to IACS requirement.
We are looking forward to establishing good relationships with you in near future.
Process:casting, forging, welding,casting
Provide CCS,ABS,BV,LR,DNV,etc certificate
Material:Cast iron, cast steel.
Withstand 80% of Chain Cable's breaking load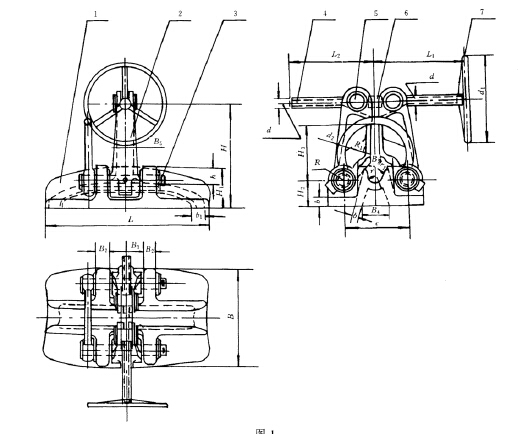 | | | | | | | | | | | | | |
| --- | --- | --- | --- | --- | --- | --- | --- | --- | --- | --- | --- | --- |
| Dia of chain | B | B1 | B2 | B3 | B4 | B5 | b | b1 | c | d1 | d2 | weight |
| 22-26 | 280 | 104 | 40 | 94 | 76 | 84 | 20 | 35 | 190 | 250 | 25 | 90 |
| 28-32 | 310 | 118 | 45 | 114 | 92 | 90 | 25 | 40 | 210 | 320 | 26 | 122 |
| 34-38 | 360 | 134 | 50 | 136 | 110 | 105 | 30 | 45 | 250 | 320 | 30 | 163 |
| 40-44 | 420 | 152 | 55 | 160 | 128 | 120 | 35 | 50 | 290 | 400 | 34 | 238 |
| 46-48 | 480 | 172 | 65 | 186 | 145 | 130 | 40 | 60 | 330 | 400 | 36 | 353 |
| 52-58 | 550 | 192 | 75 | 214 | 166 | 150 | 45 | 75 | 380 | 400 | 40 | 518 |
| 60-66 | 640 | 212 | 85 | 250 | 190 | 170 | 50 | 90 | 440 | 500 | 40 | 722 |
| | | | | | | |
| --- | --- | --- | --- | --- | --- | --- |
| Component | mainframe | bas | pintle | screw | roller | handle |
| Material | AG230-450 | Q235-A | #35 | #25 | ZG230-450 | Q235-A |