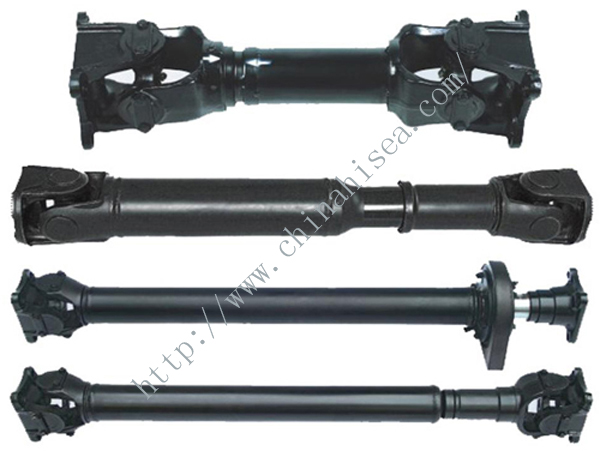 Truck Drive Shaft
Truck Drive Shaft:
Heavy-duty truck drivers in the form of different options based on different forms of the drive shaft. Generally 4 × 2 drive form only a main drive shaft car. 6 × 4 drive in the form of an intermediate car drive shaft, main shaft and the rear axle shaft. 6 × 6 drive in the form of car not only intermediate drive shaft, main shaft and the rear axle shaft, but also the front axle drive shaft. The long wheelbase vehicles intermediate drive shaft generally includes an intermediate support shaft, which is supported by the support frame, the support bearing and rubber components.
Drive shaft is the shaft tubes, extension sleeve and universal joint components. extension sleeve can automatically adjust the distance between the transmission and the drive axle changes. universal joint is to ensure the transmission output shaft and the drive axle angle between the axis of the input shaft change and to achieve two-axis isometric speed transmission. Generally by the cross shaft universal joint, cross bearings and flange fork and other components. Steyr series heavy vehicles using the drive shaft universal joint cross shaft roller bearings, coupled with short and thick cross shaft can transmit high torque. In the end bearings with disc springs to compress roller. The end face of the cross shaft having a spiral groove increases reinforced nylon pads, large angle to prevent the transmission of power or a large torque is sintered.
We supply many brands truck drive shaft,welcome to contact with us.
Benz,NAVECO,Dongfeng automobile,Dongfeng Liuzhou Automobile, Jiefang Automotive, Shaanxi Auto Steyr, China FAW heavy, Auman