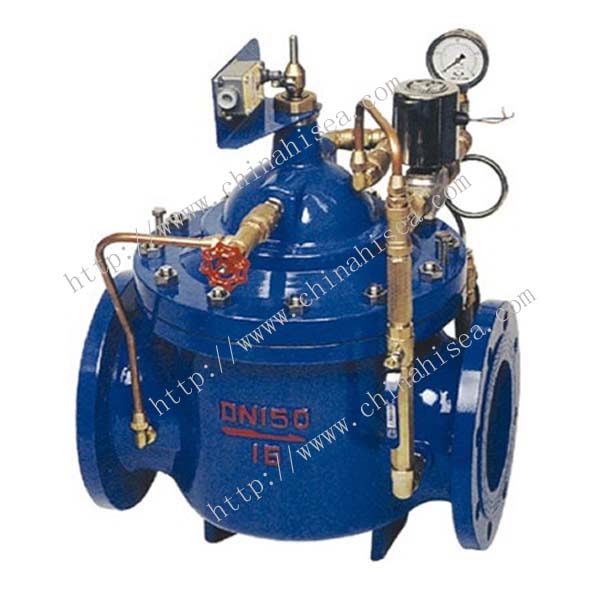 Water Pump Control Valve
Water Pump Control Valve:
1. Product Brief Introduction:
(1). Model: DHS700XN
(2). Nominal Diameter: DN50-DN600 mm
(3). Nominal Pressure: 1.0 Mpa, 1.6 Mpa, 3.2 Mpa
(4). Working Temperature: 0-85 degree
(5). Sealing Test: 1.1 Times Nominal Pressure
(6). Shell Test: 1.5 Times Nominal Pressure
2. Product Installation:
Water Pump control valve mounted on the pump at the outlet, the water pump stops running before the first turn off the valve close to about 90%, when the water pump is stopped, close the rest 10%, which can effectively protect the water pump to prevent water hammer, water hammer sound and water pump reverse.
3. Water Pump Control Valve Working Theory Picture: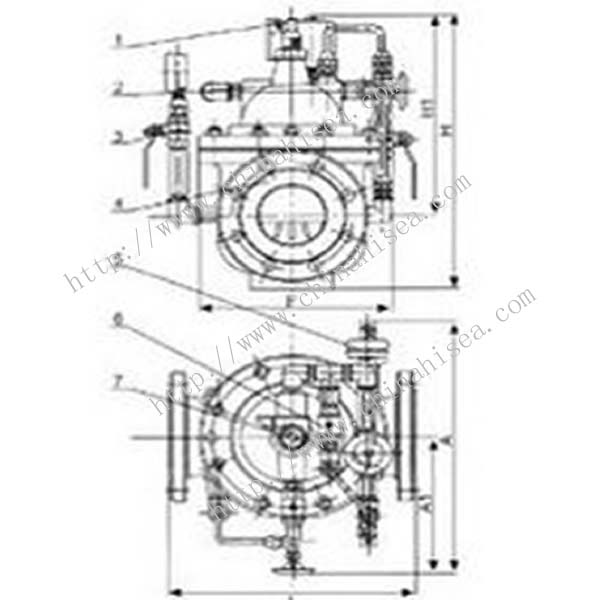 4. Water Pump Control Valve Sample Picture: