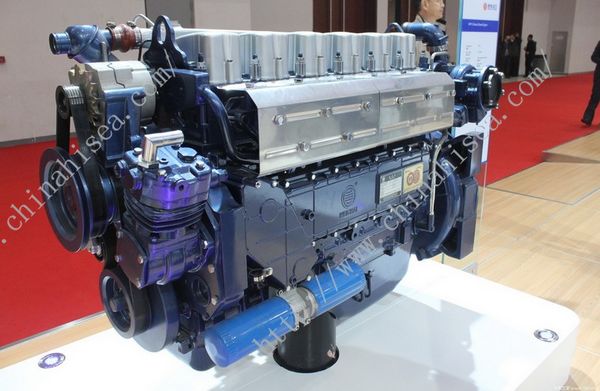 WEICHAI ENGINE ASSEMBLY
WEICHAI ENGINE ASSEMBLY:
 Developing new energy power has been a major task for Weichai in the environmental protection area in recent years. The low-carbon and effective industry chain established by Weichai had substantive progress in the past year of 2012. The green industry chain "Engine - Generator – Gearbox" provided systemic, high efficiency, energy saving and environment protection power to new energy vehicles.
is known that, after the mass production of hybrid power products, the fuel economy efficiency could increase more than 30% and the emission could reduce more than 30% in the right scope of technical application. This power system is mainly used in the buses of 10-12 meters. According to the test and evaluation by Chinese authoritative test department, the bus with new energy electric powertrain of Weichai (assume that the operating mileage in eight years is 400,000 kilometers), could directly reduce the emission of carbon dioxide by 80 tons and the fuel saving rate reaches 30% under Chinese typical urban bus cycle according to GB/T19754-2005. The new energy power of Weichai achieved tangible results in boosting energy saving and emission reduction
WEICHAI ENGINE name board: