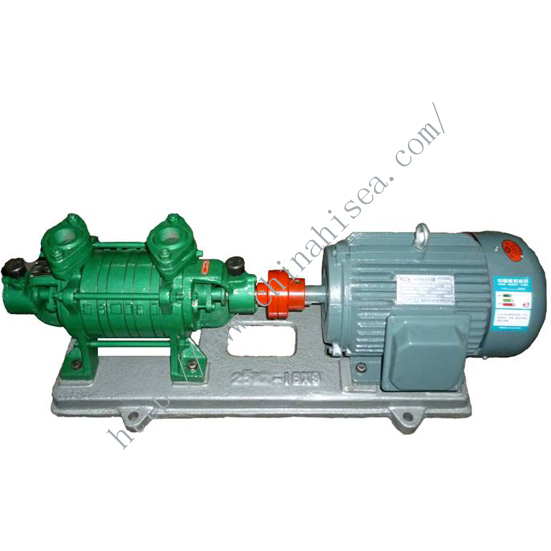 WZ Multistage Self-priming Pump
WZ Series Marine Multistage Self-priming Vortex Pump:
Overview
WZ Series is suitable for conveying at a temperature of -20℃ ~+80 ℃, viscosity of not more than 5oE without solid particles, volatile, easy gasification of seawater and freshwater. Can be used for ship, petroleum, chemical industry, printing and dyeing industry, hotels, villas and high-rise living water for boiler. This type pump has the advantages of small volume, light weight, strong self-absorption, can be equipped with motor, gasoline engine, diesel engine as power.
Model Explanation 32WZ-18×3
32—Inlet and outlet diameter 32 mm
W— Vortex pump
Z— Self-priming
18—Single grade Head 18m
3—Series for the three
Performance Parameter
WZ
50HZ/1450RPM
60HZ/1800RPM
50HZ/60HZ
Type
Capacity
Head
Motor power
Capacity
Head
Motor power
Efficiency
Impeller Dia.
Weight
(m3/h)
(m)
(kW)
(m3/h)
(m)
(kW)
HS(m)
(%)
(mm)
(kg)
20WZ
0.79
38
0.75
0.95
54.7
1.5
8
14
100
10
-14×2
1.44
28
1.73
40.3
7.5
23
1.8
20
2.16
28.8
7
22
20WZ
0.79
57
1.1
0.95
82.1
2.2
8
14
13
-14×3
1.44
42
1.73
60.5
7.5
23
1.8
30
2.16
43.2
7
22
20WZ
0.79
76
1.5
0.95
109.4
3
8
14
16
-14×4
1.44
56
1.73
80.6
7.5
23
1.8
40
2.16
57.6
7
22
···························································
65WZ
17.25
102
22
20.7
146.9
30
5.5
30
190
 
-36×2
21.6
72
25.92
103.7
5
36
27
42
32.4
60.5
4.5
35
65WZ
17.25
153
30
20.7
220.3
45
5.5
30
 
-36×3
21.6
108
25.92
155.5
5
36
27
63
32.4
90.7
4.5
35