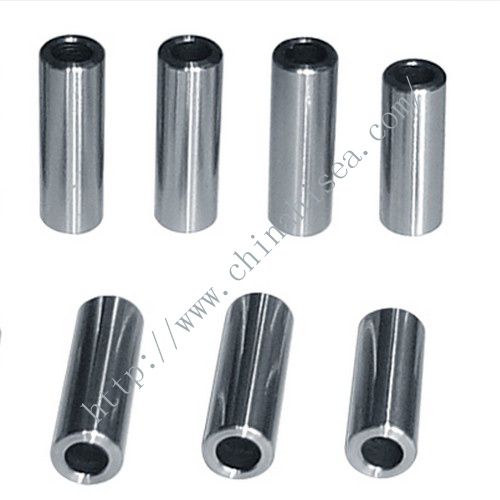 Yuchai pinston pin L3000-1004019
Yuchai pinston pin L3000-1004019 :
1. All of our products are with high-speed production and professional service.
2. We are specialized in automobile parts and offer all kinds of OEM spare parts according to the buyers' requirements.
3. And we could offer free consultation of service information.
4. The dominance we kept all along is to provide the buyer with genuine spare parts.
5. Competitive price, Competitive shipments and efficient oversea service.
6. Rich technic
Hot-sale!!!

L3000-1004050C

Connecting rod

Q43045

Piston pin circlip

L3000-1004019

Piston pin

L3000-1004002*

Piston rings

L3000-1004015A

Piston

L3000-1002063

Ring for sealings

L3000-1002106B(H)

Cylinder liner

L3000-9000200*

Boutique components(cylinder liner,piston,pistion ring,check ring,waterproof ring)

G5800-1105240C*-937

Diesel oil filter

G5800-1105140C-937

Diesel oil filter

G4600-1105020A-937

Diesel oil filter

L3000-1012020-937

Oil filter

L3000-9000100B

Engine full car paper washer

L3000-1008250

Exhaust manifold gasket

L3000-1003001-386

Cylinder head gasket

L3000-1007018A-P

Valve shaft guide

L3000-1007016

Valve oil seals

L3000-1007021A

Exhaust valve seat

L3000-1007019A

Intake valve seat

L3000-1007012B

Intake valve

L3000-1007011B

Exhaust valve

L3000-1004022A-H

Connecting rod

L3000-1005014*-H

Crankshaft bearing

L3000-1005012B*-H

Crankshaft thrust washer(with edge)

L3000-1011020C

Oil pump

A3006-3407100

Power steering pump

L3000-1307100E

Water pump

L3000-3509100B

Air compressor

L3000-1013010E

Oil cooler assembly

L3000-1002201D

Timing gear chamber

L3800-1118100-181

Supercharger

L3800-1600401D

Flywheel cover

L3000-1005360B

Flywheel aseembly

L3000-1007030D

Valve rocker

L3000-1006015D

Camshaft

L3000-1003170B

Cylinder head

L3000-1005019B

Crankshaft

L3000-1002114C*-P

Cylinder block

L4700-1112100-A38

Fuel injector parts
Yuchai piston pin: