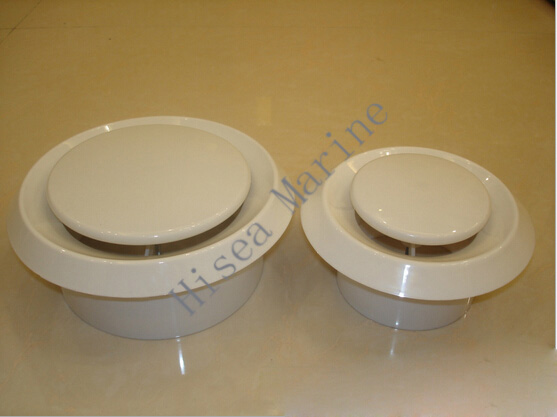 Jet nozzle diffuser
Jet nozzle diffuser application:
Jet nozzle diffuser are to be used for high ceiling like marine or other buliding such as airport,cinema threaters,shopping malls,exhibition halls and high roofing industries,For ceiling mouning supply of large quantities of air or side wall installation with very long throws.They are having high air handling capacity with low noise level.
Jet nozzle diffuser specification:
1.IOS9001 and CE certificated standard.
2.Material:ABS plastic.
3.Four size in stock to choice or spec as your reuqirement.
Jet nozzle diffuser feature:
1.Construction:Frame and Inner rings are made of ABS plastic,It can be seperately.
2.The max up or down adjustment angle of the outlet is 30 degree.
3.Air flow can be adjusted easily from a jet to a diffusered pattern,and the air flow direction can be adjusted by moving the core.
4.Easily adjustable without requiring special tools.
5.Excellent performance for HVAC applications.
Jet nozzle diffuser available size:
| | | | |
| --- | --- | --- | --- |
| Specifications | φA | φB | φD |
| DEF-A-100 | Φ97.5 | Φ130 | Φ148 |
| DEF-A-125 | Φ122.5 | Φ155 | Φ175 |
| DEF-A-160 | Φ157 | Φ190 | Φ216 |
| DEF-A-200 | Φ197 | Φ230 | Φ254 |
Jet nozzle diffuser drawing: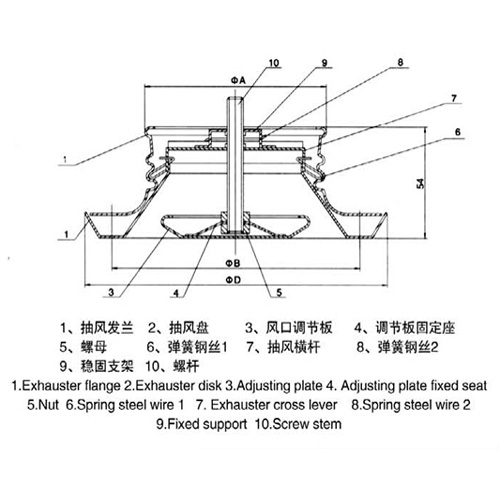 Jet nozzle diffuser show: