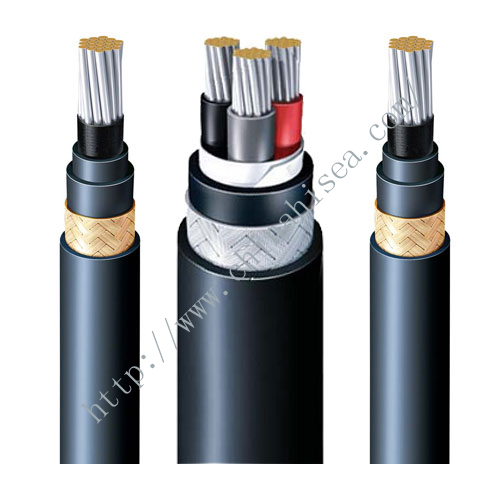 JISC 3410 LV Power Cable
JISC 3410 LV power cable
JISC 3410 LV power cable application
This Cable can be applied in Marine&Offshore and various ships, ship repair and oil platforms and other offshore buildings control device and general electric lighting,machinery and equipment of factories and mines are also equally applicable.
JISC 3410 LV power cable standards
- Design guide : JIS C 3410(1999)
- Flame retardant : IEC 60332-1 & IEC 60332-3 Category A (FA-Type)
- Cold bend/impact : CSA 22.2 No. 03 (-35 ) (Cold Type)
- Max. conductor temperature : 85℃
JISC 3410 LV power cable Model
0.6/1kV SPYC, SPYCY, FA-SPYC, FA-SPYCY
0.6/1kV SPYCB, SPYCBY, FA-SPYCB, FA-SPYCBY
JISC 3410 LV power cable construction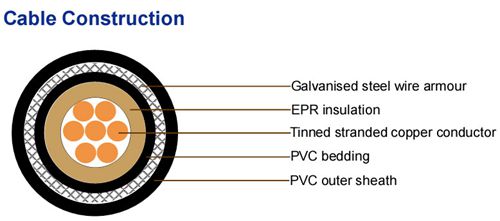 Conductor
S
Tinned annealed stranded copper, class 2 according to IEC 60228
Insulation
P
85°C EPR as per IEC 60092-351
Bedding
Y
PVC,ST2 type
Armor
C
(CB)
Galvanized steel wire braid(-C TYPE) or
copper alloy wire braid(-CB TYPE)
Sheath
Y
PVC ST2 type
Outer sheath color


Black
JISC 3410 LV power cable show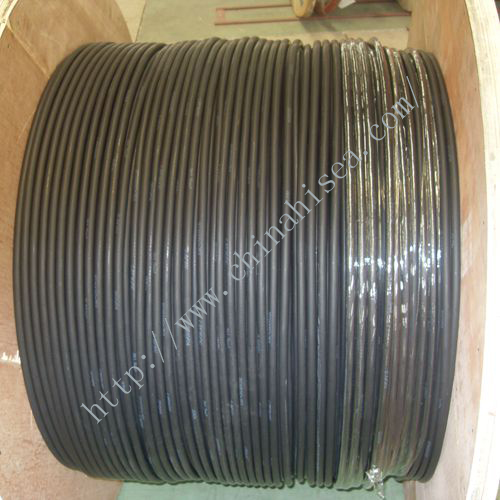 Finished Cable
If you have any more question,please feel free to contact.