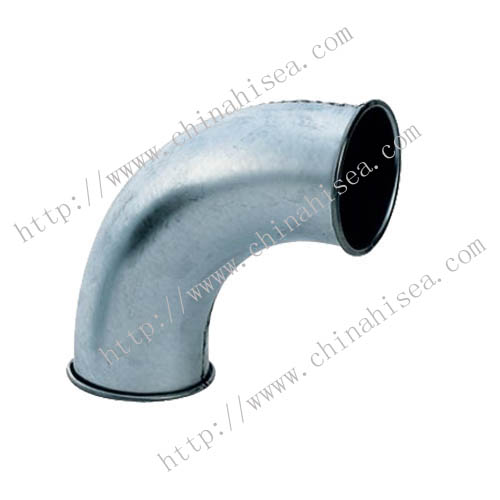 Long Radius 90° Elbows
Long Radius 90° Elbows


Long Radius 90° Elbows introduction
Long Radius 90° Elbows(R=1.5D) indicated here conform to ASME B16.9 & ASTM A234 WPB.
Pipe elbows are made from a variety of materials, from brass or cast iron to PVC or plastic, and they are often threaded to allow other pipes to be joined to them. These corner fittings are often used in plumbing and other applications.
Long Radius 90° Elbows specification
| | |
| --- | --- |
| Item | Long Radius 90° elbows (R=1.5D) |
| Materials | Stainless steel, carbon steel, alloy steel, copper, aluminum alloy, plastics(PVC, PPR, FRPP), etc. |
| Pipe sizes | NPS 1/2-48; or customized |
| Schedule | Standard(STD), extra strong(XS), 40, 80, 160, double extra strong(XXS), etc. |
| Application | Petrochemical, construction, water supply&drainage, light&heavy industry, frozen processing, sanitary, plumbing, fire protection, electric power, aerospace, shipbuilding, etc. |
Long Radius 90° Elbows show



Long Radius 90° Elbows warehouse



Long Radius 90° Elbows cooperation
Feel free to contact us for Long Radius 90° Elbows or send us drawings and specifications for special designs. We welcome business cooperation with importers and wholesalers all over the world.