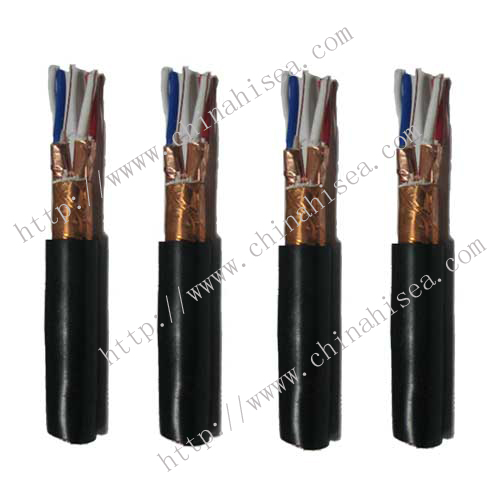 LSZH Flame retardant Control cable
LSZH Flame retardant Control cable description
LSZH control cables can be divided into LSZH Flame retardant series and LSZH Fire resistant series.
LSZH cable is produced by the company standards which reference to the French standard NF and RCCE series standards, national standards GB/T18380, GB/T19216, GB/T17651, GB/T17650 and international standards.
LSZH cables with difficult and the ability to block or catch fire spread, and, once the fire, which has halogen, low smoke, non-toxic, non-corrosive properties. Suitable for such high-rise buildings, hotels, hospitals, subways, nuclear power plants, tunnels, power plants, mining, petroleum, chemical and other.
In addition to meet the characteristics of flame retardant LSZH cable,LSZH fire resistant cable also has the ability to meet the supply lines under fire conditions. Mainly used for fire alarm, fire fighting equipment, power lines exhaust equipment, and emergency access transportation, lighting and other emergency facilities needs refractory place.
(1), low smoke zero halogen flame retardant rating
According to the test conditions specified in GB/T18380.3-2002 LSZH cable is flame-retardant grades are divided into A, B, C, D four grades.


| | | | | | |
| --- | --- | --- | --- | --- | --- |
| Flame retardant Grades | Test Fire temperature | Test Fire Time | The volume of non-metallic material bunched cable laying | Carbonized Height | Self-extinguishing time |
| A | ≥815℃ | 40min | ≥7L/M | ≤2.5M | ≤1h |
| B | ≥815℃ | 40min | ≥3.5L/M | ≤2.5M | ≤1h |
| C | ≥815℃ | 20min | ≥1.5L/M | ≤2.5M | ≤1h |
| D | ≥815℃ | 20min | ≥0.5L/M | ≤2.5M | ≤1h |
(2), halogen-halogen cable insulation used cross-linked polyethylene sheath with a halogen-free polyolefin material, all materials are composed of halogen-free compound. The amount of smoke when burned, release cable rarely, it does not produce a very strong mist, toxic gases, toxic small.
LSZH Flame retardant Control cable Service Condition
1, power cable rated voltage U0 / U is 450/750V.
2, cable long-term allowable working temperature does not exceed 90 ℃.
3, the ambient temperature should not below 0 ℃ while installing
4, the minimum bend radius of the cable installation
A, halogen flame retardant, fire-resistant control cable: non-armored cable should be not less than 6 times the cable diameter, armored or copper screened cable should be not less than 12 times the cable diameter.
The minimum bend radius B, halogen flame retardant, fire-resistant power cable. The table below: (D cable outer diameter)

Item

Single Core

Multi Core

Non Armored

Armored

Non Armored

Armored

Min.Bending Radius While installing

20D

15D

15D

12D
LSZH Flame retardant Control cable Code
Flame Characteristic
| | |
| --- | --- |
| Item | Code |
| Flame retardant Grade A | ZA |
| Flame retardant Grade B | ZB |
| Flame retardant Grade C | ZC |
| Flame retardant Grade D | ZD |
| Fire resistant | N |
| Low Halogen Low Smoke | WD |
Application Code
| | |
| --- | --- |
| Name | Code |
| Power | Omitted |
| Control | K |
| Cabling | B |
Material Code
| | |
| --- | --- |
| Name | Code |
| Copper Conductor | Omitted |
| Cross-linked Polyethylene | YJ |
| Polyolefin Sheath | Y(E) |
LSZH Flame retardant Control cable Model and Specification
Model
Name
Flame retardant Grades
Cores
Area m㎡
Rated Voltage V

WDZ-KYJY

(WDZ-KYJE)

XLPE insulated Polyolefin Sheathed LSZH flame retardant control cable
A、B、C、D
2-61
1-10
450/750

WDZ-KYJY22

(WDZ-KYJE22)

XLPE insulated Steel tape armored Polyolefin Sheathed LSZH flame retardant control cable
A、B、C、D
2-61
1-10
450/750

WDZ-KYJYP2

(WDZ-KYJEP2)

XLPE insulated Copper tape Shield Polyolefin Sheathed LSZH flame retardant control cable
A、B、C、D
2-61
1-10
450/750

WDZ-KYJYP2-22

(WDZ-KYJEP2-22)

XLPE insulated Steel tape Shield and Armored Polyolefin Sheathed LSZH flame retardant control cable
A、B、C、D
2-61
1-10
450/750

WDZN-KYJY

(WDZN-KYJE)

XLPE insulated Polyolefin Sheathed LSZH flame retardant fire resistant control cable
A、B、C、D
2-61
1-10
450/750

WDZN-KYJY22

(WDZN--KYJE22)

XLPE insulated Steel tape armored Polyolefin Sheathed LSZH flame retardant fire resistant control cable
A、B、C、D
2-61
1-10
450/750

WDZN-KYJYP2

(WDZN-KYJEP2)

XLPE insulated Copper tape Shielding Polyolefin Sheathed LSZH fire resistant control cable
A、B、C、D
2-61
1-10
450/750
LSZH Flame retardant Control cable Show