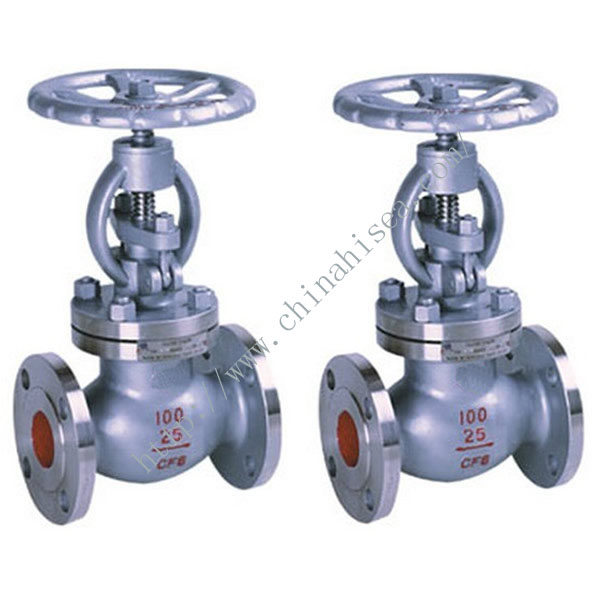 Manual Operation Globe Valve
Manual Operation Globe Valve:
1. Product Introduction:
(1). Model: J941H150P
(2). Standard:
Design and Manufacture: ANSI 16.34, API 6D, DIN 3352, BS 1893
Flange: ANSI 16.5, MSS-SP-44, API 605, ISO7005
Face to Face Dimension: ANSI 16.10, ISO 5752, DIN 3202
Pressure Test: API 598, ISO5208
(3). Media:
Water, Steam, Oil, Nitric Acid, Acetic Acid
(4). Tempereture:
-29-125 degree, -29-595 degree, -196-600 degree
2. Features and Performance:
(1). With a simple structure and reliable seal, it is used to shut off the fluids in conduits.
(2). With the short stoke, it features an easy operation, short opening/ closing stroke and low in height.
(3). Easy to repair and maintain
(4). Bevel gear, pneumatic actuator, hydraulic actuator or electric actuator can be equipped if customers need.
3. Material:
| | | | | | |
| --- | --- | --- | --- | --- | --- |
| No. | Name | Carbon Steel | Alloy Steel | Stainless Steel | Stainless Steel |
| 1 | Valve Body | A216 WCB | A217 WC6 | A315 CF8 | A315 CF8M |
| 2 | Seat | A105 | A182 F304 | A182 F304 | A182 F314 |
| 3 | Disc | A216 WCB | A217 WC6 | A315 CF8 | A315 CF8M |
| 4 | Stem | A182 F6 | A182 F6 | A182 F304 | A182 F314 |
| 5 | Washer | Metal Coated Washer | Metal Coated Washer | Metal Coated Washer | Metal Coated Washer |
| 6 | Gland | A216 WCB | A217 WC6 | A315 CF8 | A315 CF8M |
| 7 | Packing | Flexible Graphite | Flexible Graphite | Flexible Graphite | Flexible Graphite |
| 8 | Bolt and Nut | A439 D2 | A439 D2 | A439 D2 | A439 D2 |
| 9 | Hand Wheel | Ductile Iron Or Steel | Ductile Iron or Steel | Ductile Iron or Steel | Ductile Iron or Steel |
| | Dimensions | Class 150 | Class 300 | Class 600 | Class 900 |
| | | Class 1500 | | | |
4. Manual Operation Globe Valve Drawing: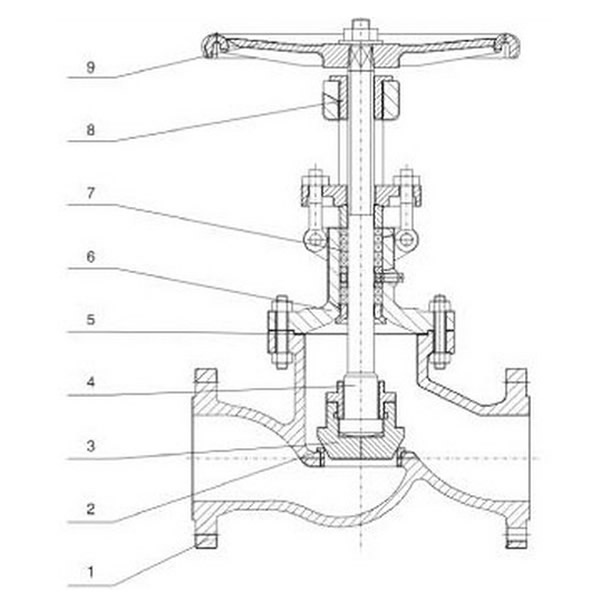 5. Manual Operation Globe Valve Working Theory Picture: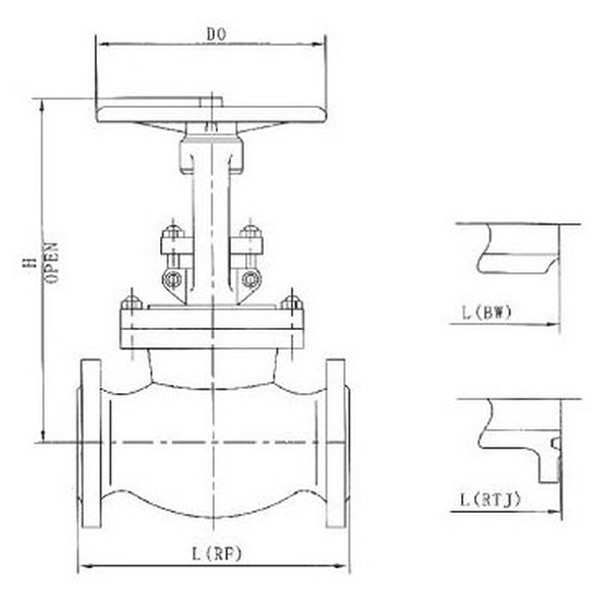 6. Manual Operation Globe Valve Detailed Picture: