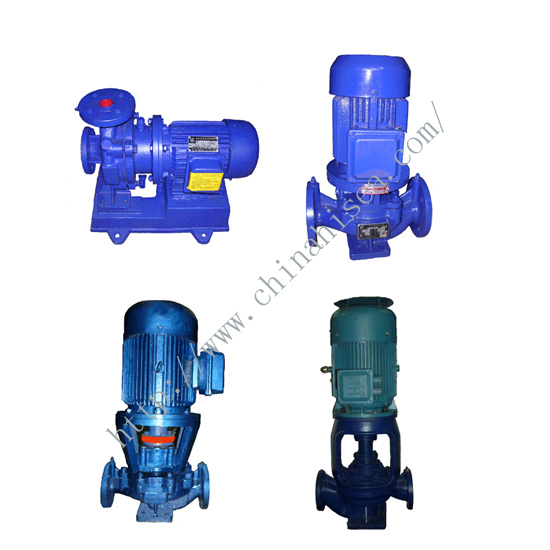 Marine Centrifugal Pump
Marine Centrifugal Pump:
CLH, CSG, CSGB Series Marine Vertical Centrifugal Pump
CSW Series Marine Horizontal Centrifugal Pump
Overview
CLH type pump is in accordance with ISO international standards and the design of a single stage, single suction, level inlet and outlet of the centrifugal pump, the motor shaft and the pump shaft flange connection is convenient to disassemble, is CSG (CSW) type pump improvement products. Can be used as various ship ballast pump, bilge pump, drainage pump, cooling pump, fire pump, and is also suitable for the petrochemical pipe City, high-rise building water and circulation system of the booster pump. Transmission fluid temperature not exceeding 75℃.
CSG (CSW) type water pump using IS type centrifugal pump performance parameter, coaxial pump machine has the advantages of simple structure, in strict accordance with international standards of ISO2858and the new national standards for the design of successful energy efficient products is to replace IS type horizontal pump, type DL pump and conventional products centrifugal pump. Basic type, expanding type, A, B, C cutting type and so on more than 400 kinds of specifications. According to the flow medium and temperature difference, the design and manufacture of same parameters of pump hot water (200℃), chemical pumps, oil pumps, explosion-proof chemical pump.
CSGB Series marine vertical centrifugal pump, motor with YH Series motor, a pump adopts the detachable structure, solve the replacement of high-power pump bearings, mechanical seal, impeller wearing parts such as the problem of the inconvenient.
Performance Parameter
CSG

50HZ
60HZ
50HZ/60HZ
Type
Capacity
Head
Speed
Motor power
Weight
Capacity
Head
Speed
Motor power
(NPSH)r
Efficiency
(m3/h)
(m)
(rpm)
(kW)
(kg)
(m3/h)
(m)
(rpm)
(kW)
(m)
(%)
15-80
1.1
8.5
2900
0.18
17
1.3
12.2
3500
0.25
2.3
26
1.5
8
1.8
11.5
34
2
7
2.4
10.1
34
20-110
1.8
16
2900
0.37
25
2.2
23
3500
0.75
2.3
25
2.5
15
3
21.6
34
3.3
13.5
4
19.4
35
20-125
1.8
21
2900
0.75
35
2.2
30.2
3500
1.1
2.3
30
2.5
20
3
28.8
3.3
18.6
4
26.8
·············································
125-400(I)A
93.5
46.5
1450
30
480
112.2
67
1800
45
70
3
150
44
180
63.4
187
40.8
224.4
58.8
125-400(I)B
85
40
1450
30
470
102
57.6
1800
45
70
3
138
38
165.6
54.7
170
35
204
50.4
Note: CSGD, CLHD, CSWD performance parameters are the same