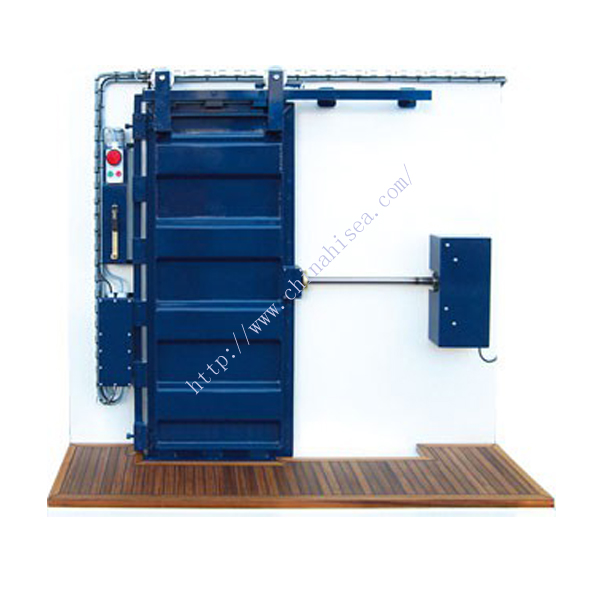 Marine Hydraulic Weathertight Sliding Door
Marine Hydraulic Weathertight Sliding Door
Standard: GB10840-89
This hydraulic sliding weathertight door applies to watertight gateways of engine room below waterline of ships and meets the regulations for the classfication and construction of sea-going steel ships in 1987.
This Hydraulic sliding weathertight door can be hand operated on both sides of the engine room, it is designed for three-directional operation of hydraulic piping.
General Drawing: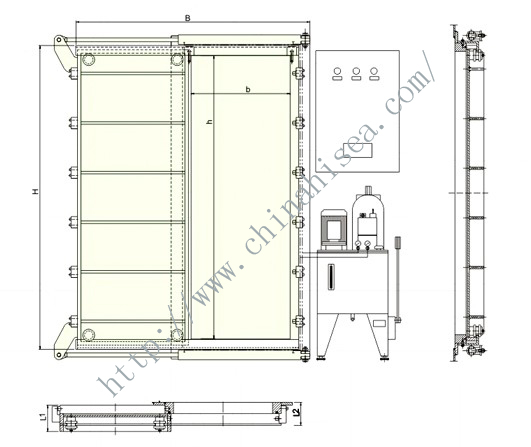 Remarks:
The figure shows a left swing door, while the right swing door is symmetrical to it.
Technical models:
| | | | | | | |
| --- | --- | --- | --- | --- | --- | --- |
| Size of Doorway(b*h) | Opening Size of Bulkhead | B | H | L1 | L2 | Weight |
| 500*1000 | 532*1048 | 1230 | 1216 | ~295 | ~344 | 711.5 |
| 600*1200 | 632*1248 | 1480 | 1416 | ~295 | ~354 | 820.6 |
| 700*1400 | 732*1448 | 1700 | 1616 | ~295 | ~363 | 1063.8 |
Example of designation:
Left swing Hydraulic sliding weathertight door, clear size of opening=600*1200
Sliding watertight door L600*1200 GB/T3007-1999
Photos: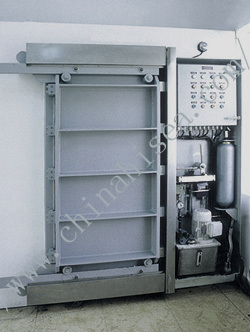 Hydraulic sliding door