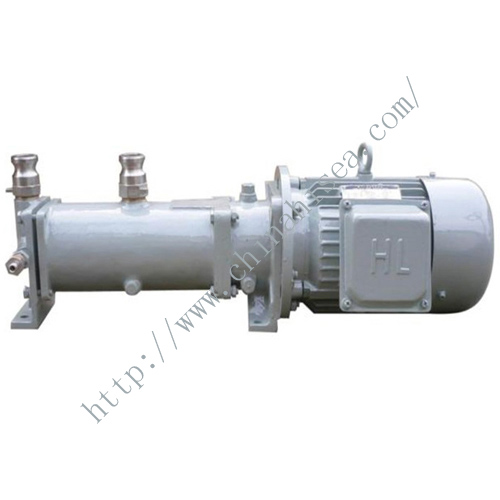 Marine Screw Pump
Screw Pump: Relevant model, G single screw pump, 3G three screw pump, 2W.W twin screw pump, etc.. We will elect the suitable model according your inquire.
Working Features
Wide application,deliver all kinds of fluid media,even non-fluid ones
Bilateral rotation and delivery
Stable capacity and pressure,no pulse
Capacity is proportional to speed,so the pump can be used as dosing pump
Low operated noise,no-leakage and no temperature rise
Long life,low cost of operation maintenance
Delivery Media
Different viscous liquids,especially for the liquids with high viscosity which are
difficult to be pumped.(uo to 106mm /s)
Different dense liquids and dewatered dry medium
Liquids with solid particles (up to 70%),fibers (up to 350mm) and suspending media
Intermixtures of liquid,air and solid
Senstive liquids that can not be churned,sheared and compressed
Corrosive liquids(PH=0-14)
Fluid at hign or low temperature(-10-150℃)
Application Area
Environmental engineering
Separate oil from water and desulfurize from waste air
Metering and dosing flocculation and other chemical compoundDelivery of dewatered sludge
Delivery of all kinds of sewage
Paper Making Industry
Dregs slurry and waste water treatment
Metering for chemical slurry
Spreading and coloring process
Perparing for material
Oil Industry
Viscous oil delivery
Mixed delivery of oil and air
Separating oil from water and waste oil recovery system
Sewage treatment
Polymer delivery
Electrolyte Treatment
Chemical and pharmaceutical industry
Various pasted liquids
Various milky liquids
Various suspending liquid
Liquids with air or solid
Liquids which can not be churned or sheared
Mine Industry
Preparing and deliverying the water and coal slurry
Producing and preparing the titanium white powed,kaolin and carbonate
Feeding whirl fluid body and filtrate body on meterial
Dosing chemical slurry
Loading and grputing
Fooding Industry
Milk products
Fruit juice,mashed fruit,vegetable slurry
Meat gruel and flavoring
Bear and brewing industry
The GF Type marine single-screw pump:
The GF Type marine single-screw pump is horizontal structure, driven by marine motor. It is used on the boat to deliver medium, such as sewage, fuel and lubricating oil.
Viewed from the driving end, this pump rotates in counterclockwise direction.
Installed with trolley, electrical startup box, cables, fast connector and suction/drainage hose, this pump may used as movable pump.
Type
Main technical parameter
Motor type &power kW
Inlet radii
Weightkg
Capacity m3/h
Headm
Speedr/min
Suction headm
GF25-1
2
50
1420
6
Y-4 1.5kW
φ20
45