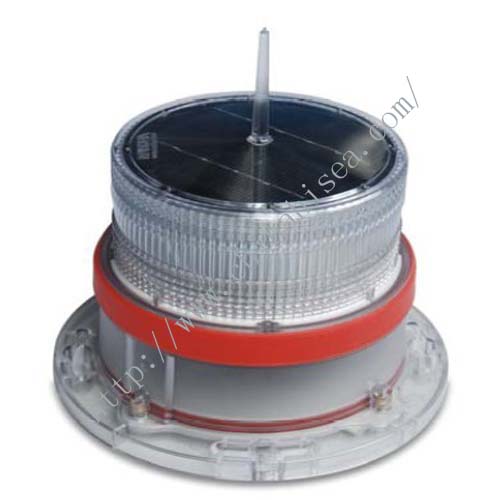 Marine Signal LED Navigation Light
Marine Signal LED Navigation Light:
1.Based on LED technology,and its color complies to IALA Recommendations E-200-1.
2.Integrated design, enabling a rugged and completely waterproof seal capable of prolonged and deep immersion (IP68)
3.PC housing, UV resistance, shockproof and corrosion proof.
4.With birds pike.
5.256 kinds of flashing rate are available, comply with IALA.
6.Intensity can be adjusted from 25%,50%,75% and 100% of total intensity.
7.With photocell, and manual switch.
8.With steel wire to revent falling during mounting and adjusting.
9.With built in NiMH battery, easy for replace.
10.No RF-radiations, EMC Compliant.
11.Extremely reliable and cost saving.
Light characteristics
Intensity
10cd
Visible range
more than 2.5nm
Available colors
red, amber,green,blue,white
Vertical degree
more than 9°
Horizontal degree
360°
Light source
LED
LED life
more than 100,000hrs
Electrical characteristics
Autonomy
>20days(12hourdarkness,12.5%dutycycle)
On/offlevel
300lux±100lux
Flashingrate
complies to IALA Recommendations, total 256 available
flashingrate(availablesteadyburning)
Power Supply
Solarmoduletype
Multicrystalline
Output
1.8Watts
Batterytype
HighgradeNiMH-Environmentfriendly
Batterycapacity
3.6V/8AH
Physical Characteristics
Integratedhousing
UVresistancePC 
Waterproof
IP68
Weight
1.7KG
Ambienttemperature
-30℃~+70℃
Size
H:170mm,D:228mm
Mountingdimension
Ф200-4XM6
Customized
ExternalpowerorInfraredcontrol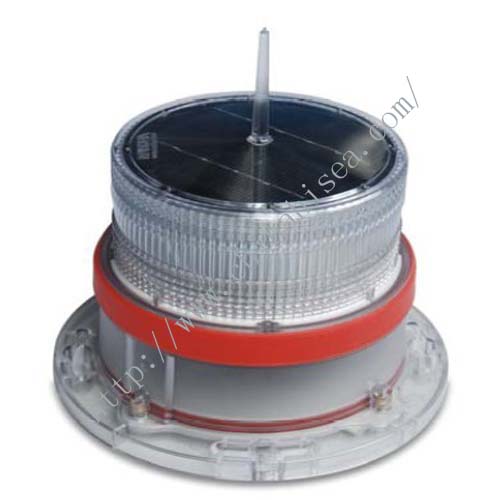 Best regards,
Lois Hu
Sales Manager
-----------------
Chongqing Hi-Sea Marine Equipment Import & Export Co.,Ltd.
20-5,General Chamber of Commerce Building, No.2 Hongjin Street, Yubei District, Chongqing, China 401147
Tel:+86-23-67955353
Fax:+86-23-67955123
Mob:+86-15086846226
Skype: lois10201