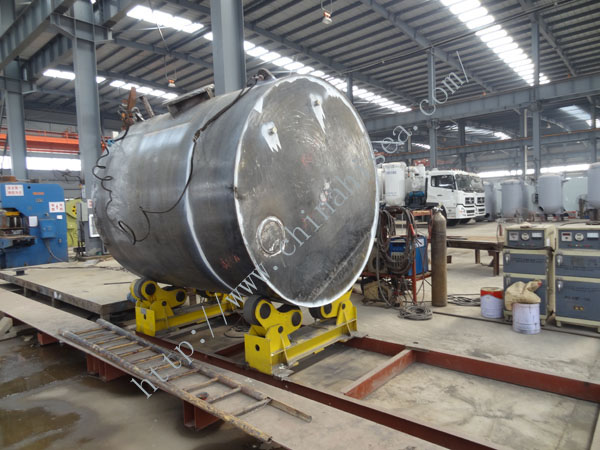 Mooring Steel Buoy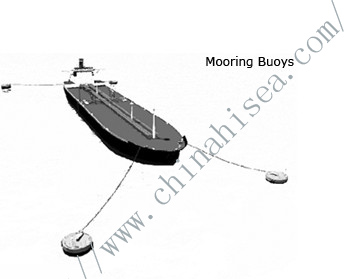 The material always be Q235B,filled with Polyurethane or Polyethylene foam.Shape can according to customer requirement design.
Mooring Buoys -A Mooring Buoy system consists of multiple steel buoys. The exact configuration depends on water depth, field requirements and environmental conditions. Typically it is a pattern of four to eight mooring points used to moor tankers. Each point consists of a rigid buoy moored to the seabed by a chain and an anchor. The prime purpose of each buoy is to act as an anchoring point for the tanker to berth. The buoys are moored to the seabed, therefore, the tanker berths without use of its own anchors.

Each buoy has a chain hawser assembly through the centre of the buoy unit, terminating in a chainstopper on deck. The buoys are normally fitted with double quick release hooks to disconnect quickly from the tanker. Hawsers are connected to the bow or stern of the tanker on one end and to the quick release hook of the buoy on the other end. After mooring to the buoys, the tanker may start (off)loading by connecting a subsea hose string to the ships manifold. The other end of the hose string connects to the PipeLine End Manifold (PLEM),ixed to the seabed or any other pipeline transferring the product to or from any installation located onshore or offshore. Should the tanker leave the berth, the hose string will be laid down on the seabed, to be picked up again when the next tanker arrives.
Anchor arrangement -An anchor arrangement is deployed to connect the buoy to the seabed. For each buoy, dynamic behaviour calcultions predict the behaviour of the buoy for various wind, wave and current conditions. These calculations determine the optimum anchor leg arrangement, and the size of the various anchor leg components.