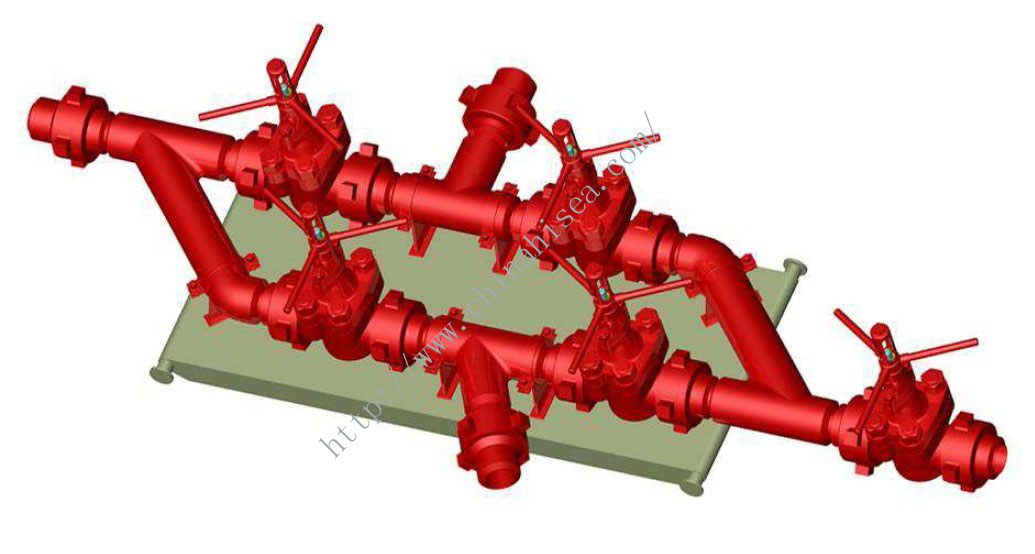 Mud Manifold
Mud Manifold
Features:
API standard;
To have enough mud to go through the top drive to perform drilling by uniting and dividing the mud and adequately and appropriately transporting it into the standpipe manifold during drilling operation;
Specifications:
Standard

Operating Pressure

DN

Operating Media

Operating Temperature

API

2000-20000psi

2 1/16'' – 4 1/16"

(46mm – 103mm)

Drilling Fluid/Mud

LU (-46℃ - 121℃)
(Products of various specifications are available. For any other detailed information, please contact us.)
Pictures: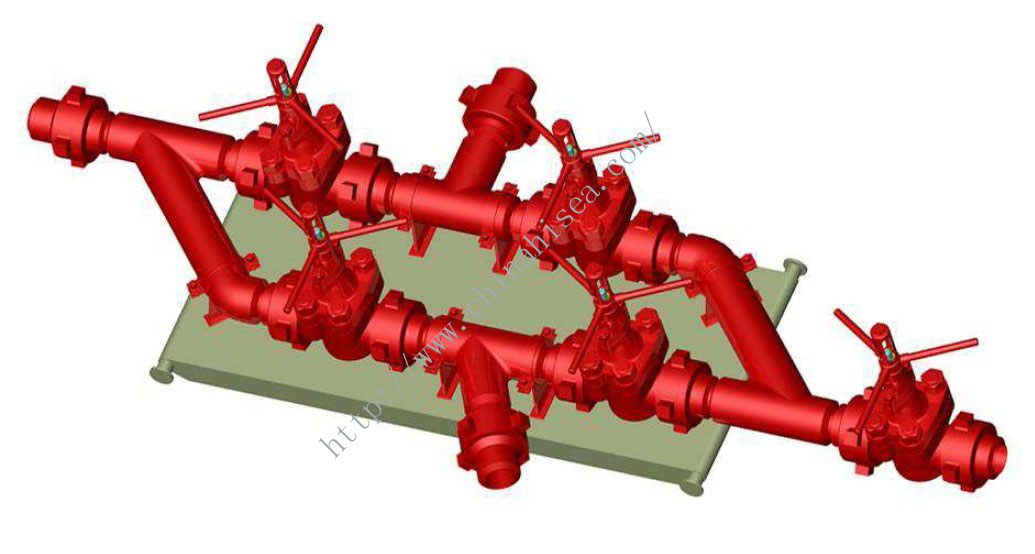 Mud Manifold
For further and more detailed product information, you are welcome to contact us at any time in any of the following ways.

---------------------------------
Contact:
Aiphen ZHANG
Sales Manager
Chongqing Hi-Sea Marine Equipment Import & Export Co., Ltd.
Address: Unit 20-5, Building of Chongqing General Chamber of Commerce, No.2, Hongjin Street, Yubei District, Chongqing 401147, China
E-mail: oildept@hiseamarine.com