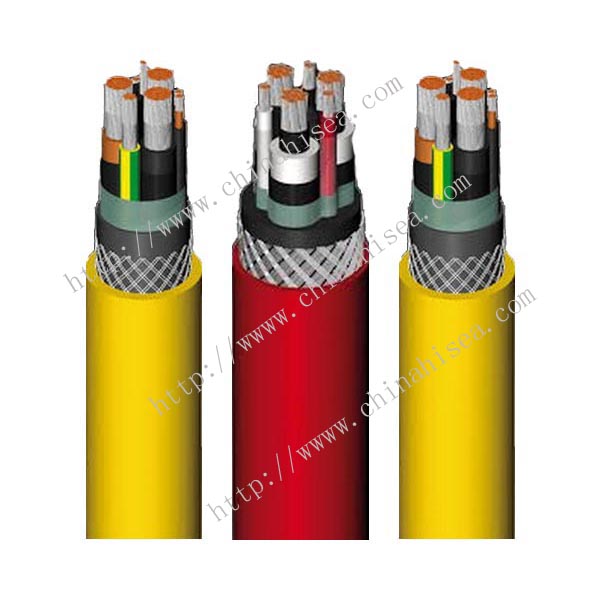 NTSWOEU 1kV E-Loader Mining Cable
NTSWOEU 1kV E-Loader Mining Cable
NTSWOEU 1kV E-Loader Mining Cable application
This NTSWOEU 1kV E-Loader Mining Cable is used for the connection of mobile machines under extremely high mechanical loads, predominantly in mining situations, also can be operated via guide pulleys (cable cars) or used as a reeling cable (LHD), suitable for extreme bending loads, high tensile stress, and impact and crushing loads.
NTSWOEU 1kV E-Loader Mining Cable construction
1. Conductors: Flexible stranded tinned copper conductor, class 6 according to DIN VDE 0295.
2. Insulation: EPR.
3. Pilot Cores (optional): Special conductor, tinned copper braid and galvanised steel wire braid.
4. Inner Sheath: Rubber type GM1b.
5. Armour/Earth Conductor: Concentric earth conductor as tensile-stress-resistant braided armour of combined copper-steel wires.
6. Outer Sheath: Chlorinated rubbe type 5GM5, abrasion and tear resistant, oil resistant and flame retardant.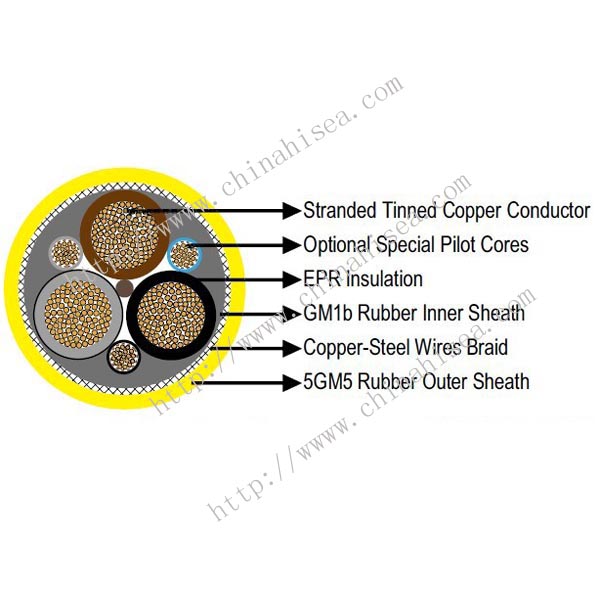 NTSWOEU 1kV E-Loader Mining Cable standards
VDE 0250 Part 813
NTSWOEU 1kV E-Loader Mining Cable features
1. Meets VDE standards for 1kV
2. Tinned copper wire
3. EPR insulated
4. Amoured
5. abrasion and tear resistant, oil resistant and flame retardant
NTSWOEU 1kV E-Loader Mining Cable specification
| | |
| --- | --- |
| Voltage Rating | 0.6/1kV |
| Conductor | Flexible stranded tinned copper, class 6 according to DIN VDE 0295 |
| Insulation | EPR |
| Pilot Cores (optional) | Special conductor, tinned copper braid and galvanised steel wire braid |
| Minimum Bending Radius | 6 x OD |
NTSWOEU 1kV E-Loader Mining Cable show

NTSWOEU 1kV E-Loader Mining Cable sample
NTSWOEU 1kV E-Loader Mining Cable workshop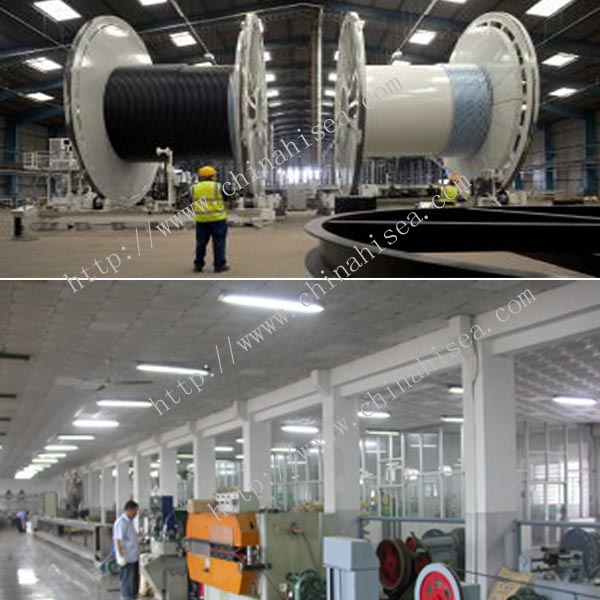 NTSWOEU 1kV E-Loader Mining Cable processing