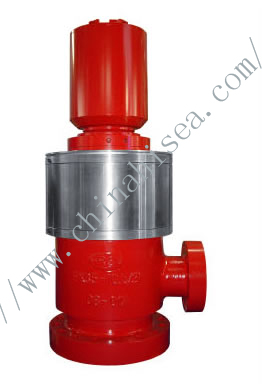 Rotary BOP
Rotary BOP
Features of Rotary BOP:
API standard
Dual/single rubber core sealing
Long service life
High dynamic and static sealing pressure
Only lubricated and cooled with water pump or oil pump but not hydraulic control system
Integral mounting/dismounting of the rotating assembly and the sealant core
Convenient for quick replacement on site
Forced lubrication for the bearing to make its running reliable and endurable
Hydraulic cylinder and locking device for the installation and uninstallation of the hoop
H2S corrosion-resisting
Modular design
Specifications of Rotary BOP:
Max. Static Sealing Pressure

Max. Dynamic Sealing Pressure

Max. rpm

DN of Central Tube

Rotating Assembly OD

Max. Sealing Dimensions

Operating Media

21MPa (3000psi)

10.5MPa (1500psi)

120 rpm

Φ179.4mm

Φ456mm

5 1/4" hexagonal kelly + 5" drill rod (with 18"/35" joint)

Oil/natural gas/drilling fluid

Temp. Level of Metal Pressure-bearing Parts

Bottom Flange Spec.

By-pass Flange Spec.

Max Operating Pressure of Lubrication System

Pressure Rating of Locking and Control System

Operating Pressure of Cooling and Circulation System

Electric Power

T0 (-18 ~ 121℃)

13 5/8" – 5000psi 6B BX160

7 1/16" – 5000psi 6B R46

16MPa (2300psi)

4MPa (580psi)

0.8MPa (110psi)

380V/50HZ

2 1/16" – 5000psi 6B R24
Picture of Rotary BOP: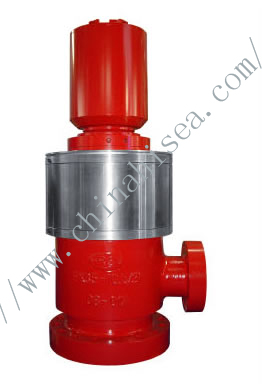 Rotary BOP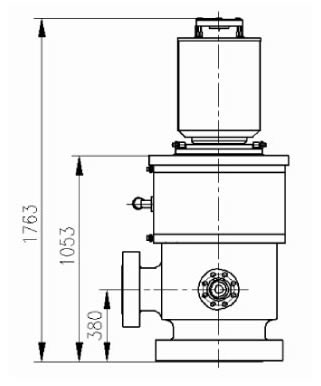 Rotary BOP - Dimensions
For further and more detailed product information, you are welcome to contact us at any time in any of the following ways.

---------------------------------
Contact:
Aiphen ZHANG
Sales Manager
Chongqing Hi-Sea Marine Equipment Import & Export Co., Ltd.
Address: Unit 20-5, Building of Chongqing General Chamber of Commerce, No.2, Hongjin Street, Yubei District, Chongqing 401147, China
E-mail: oildept@hiseamarine.com