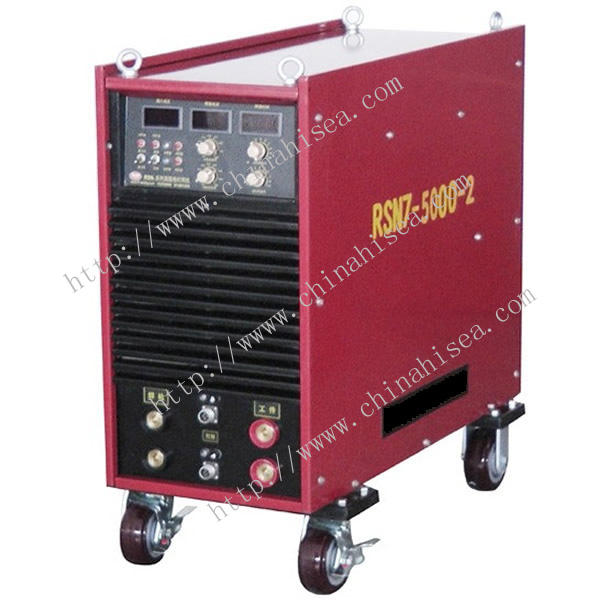 RSN7-5000-2 Bolt Welding Machine
RSN7-5000-2 Bolt Welding Machine:
1. Brief Introduction:
Bolt welding means the direct welding metal studs or similar metal fasteners (studs, anchor parts) to the work piece (the base material, generally the plate), featuring higher speed and strength, smaller heat-affected zone and less pollution, which is generally used in various aspects as the automotive, boiler, construction steel structure and ship building.
Threaded fasteners, common pins, open pins and studs can be used in this method with nonferrous metals as low carbon steel, low alloy steel stainless steel and copper.
2. Advantages:
Compared with ordinary stud welders, the features lighter weight, lower power consumption, more sensitive adjustment and lower fault rate and still good performance under the lowest voltage working conditions. Dual-core welding, and computer dual-core technology, the two main core machine without disturbing each other simultaneously, doubling the speed of construction, to save 30% lower price.
3. Specification:
Model

RSN7-5000-2

Working Condition

Single Gun Working

Double Gun Working

Welding Range (Diameter)

Ф8 mm-ф50 mm

Ф6 mm-ф28 mm

Welding Current

600A-5000A

400A-2500A

Welding Speed

Ф50 mm 8 pcs/min

Ф28 mm 8 pcs/min

Welding Time

0.1S-3.0S

Input Power

AC 3-300V-440V, 50/60 HZ

Rated Input Capacity

190 KW

Power Switch

250A

Protection Grade

IP23

Cooling Way

F

Dimension

990x418x800 mm

Weight

198 kg

Cable Specification

3x35 mm2
4. The picture of RSN7-5000-2 Bolt Welding Machine Torch:
5. The picture of the RSN7-5000-2 Bolt Welding Machine Factory: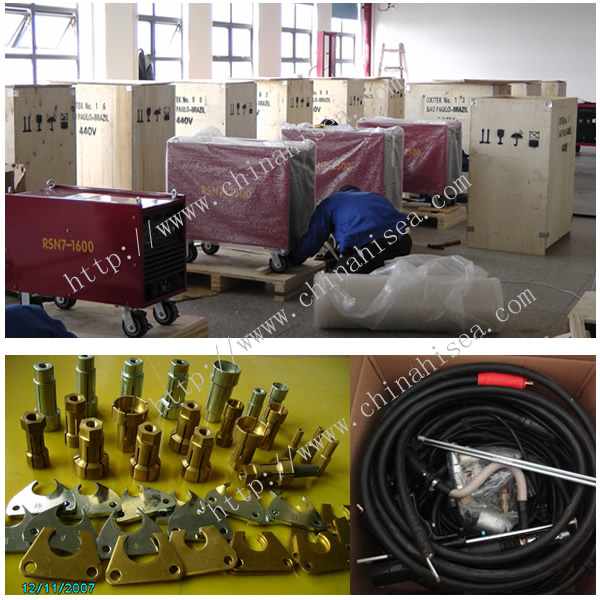 6. The picture of the RSN7-5000-2 Bolt Welding Machine Working: