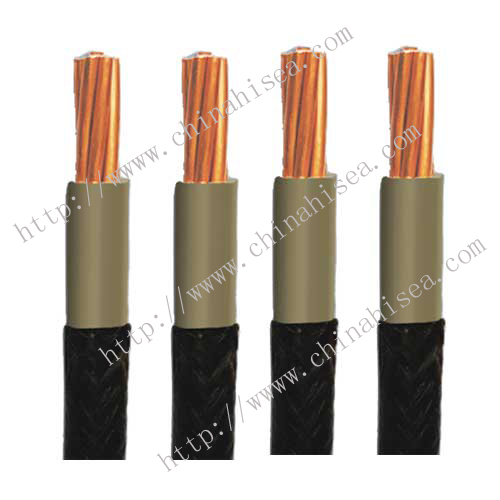 Rubber insulated power cable
Rubber insulated power cable
Rubber insulated power cable introduction
Rubber insulated power cable insulation layer is SBR rubber or butyl rubber. 6-35kV rubber insulated cables, wires surface of semi-conductive shielding layer, an insulating layer surface with semi-conductive material and a metal shield combination. Multi-core cables insulated cores twisted, the use of corrosion resistant fiber fill and pack with blanket fiberglass tape or adhesive tape. Rubber cable jacket is generally poly vinyl grip sheath or neoprene rubber sheath.
Rubber insulated cable insulation softness best and the conductor strands root number slightly more than other types of cable, so cable laying Easy installation, suitable for larger gap and bend radius smaller occasions. It can be used for fixed laying power lines can also be used to move periodically laid lines. But when the rubber insulation will quickly damage the oil encountered in high voltage stress cracks susceptible to corona effect, so this cable is generally used At 10kV and below voltage level.
Rubber insulated power cable features
1. Generally buried in the soil or laying indoors, trenches, tunnels, insulation distance between lines is small, no tower, small footprint, the surface area of almost no space.
2. Influenced by climatic conditions and the surrounding environmental impact, transport, stable performance, high reliability.
3. With the high pressure, high-capacity development more favorable conditions, such as temperature, superconducting power cables.
4. Distributed capacitance larger.
5. Less maintenance.
6. Possibility of a small electric shock.
Rubber insulated power cable application
As with rubber insulation and sheath of wires, cables.
Usually the metal conductor, the shield, rubber insulation and sheath components.
By purpose are power cables, control and signal cables, marine cables, aviation cables, mining cables, mounting electrical wiring.
Insulation and sheath made of natural rubber, styrene-butadiene rubber, ethylene-propylene rubber production, in addition to meeting insulating properties and mechanical properties, the requirements of anti-aging, wear, some products require oil resistance, flame retardant.
Wires, cables for general use extrusion, continuous hot air vulcanization. Products are used in all walks of life.
Rubber insulated cables with insulating rubber as the insulating materialmay be folded repeatedly bent inward but with poor capability against destructive forces, generally used in rated voltage less than 10KV, using the hanging laying rarely for underground laying. For traffic, cranes and other mobile machinery supply cable more.
Rubber insulated power cable standards
GB 5013-1997 rated voltage 450/750V rubber insulated cables
GB7594.8-1987 wire and cable Rubber insulation and sheath
GB / T 12706-2002 (equivalent with IEC502), flame retardant cable, fire-resistant cable is also in line IE332-3, IEC331, may also produce technical requirements required by the user.
Rubber insulated power cable construction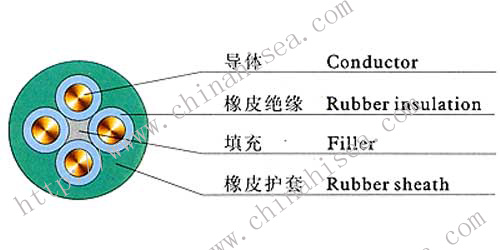 Rubber insulated power cable technical parameter
65℃ Ampere capacity
Main Core Cross-section area(mm²)

YZ、YZW、YHZ(A)

YQ、YQW、YHQ(A)

2 Core

3Cores、4Cores

2 Cores

3 Cores

20℃

30℃

35℃

40℃

25℃

30℃

35℃

40℃

25℃

25℃

0.75

12

11

10

9

9

8

7

7

11

9

0.75

14

13

12

11

11

10

9

8

14

12

1.0

17

15

14

13

13

12

11

10

-

-

1.5

21

19

18

16

18

16

15

14

-

-

2.0

26

24

22

20

22

20

19

17

-

-

2.5

30

28

25

23

25

23

21

19

-

-

4

41

38

35

32

36

32

30

27

-

-

6

53

49

45

41

45

42

38

35

-

-
Continuous ampere capacity
Model

YQ YQW YZ YZW YC YCW

Rated Voltage(KV)

0.45/0.75

Cores

1

2

3

4

5

Conductor Operating temperature(°C)

65

Ambient temperature(°C)

30

35

40

30

35

40

30

35

40

30

35

40

30

35

40

Nominal Cross-section area(mm2)

Copper conductor laying on ground

1.5

24

22

20

19

17

16

17

15

14

15

14

13

14

13

12

2.5

32

29

27

27

25

23

22

21

19

21

20

18

19

17

16

4

42

39

36

35

33

30

31

28

26

28

26

24

26

24

22

6

55

51

47

46

43

39

39

36

33

35

33

30

33

31

28

10

78

72

66

65

60

55

55

51

47

51

47

43

47

44

40

16

103

95

87

86

80

73

73

68

62

66

61

56

63

58

53

25

136

125

115

113

105

96

98

90

83

84

77

71

83

76

70

35

165

153

140

136

125

115

118

109

100

116

107

98

-

-

-

50

212

196

180

177

164

150

153

142

130

136

125

115

-

-

-

70

260

240

220

218

202

185

189

174

160

165

153

140

-

-

-

95

313

289

265

260

240

220

224

207

190

201

185

170

-

-

-

120

366

338

310

-

-

-

266

245

225

230

213

195

-

-

-

150

425

392

360

-

-

-

301

278

255

266

245

225

-

-

-

185

478

441

405

-

-

-

-

-

-

-

-

-

-

-

-

240

573

529

485

-

-

-

-

-

-

-

--

-

-

-

-
Rubber insulated power cable show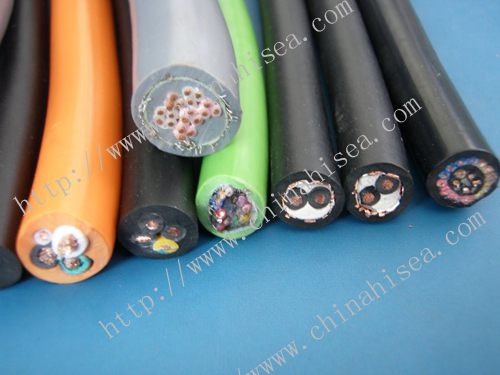 Rubber insulated power cable sample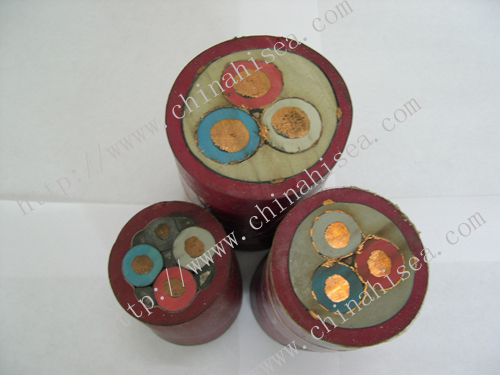 Rubber insulated power cable sample 2