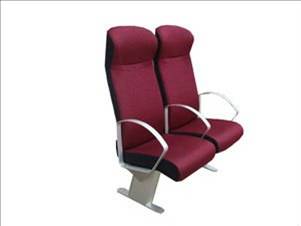 Ship Passenger chair
Ship Passenger chair:
Product Features:
1. The seat has leather covering and an aluminium frame,through special manual facturing process,it is suitable for all kinds of luxury passenger ships,yachts etc.
2. The seat has beautiful modeling and offers excellent comfort and durability.
3. The back of seat is supplied with an adjustable-angle.
4. Armrest can be adjusted.
5. The seat height can be adjusted freely.
6. The seat has security locking handle to ensure safety.
Red Passenger Seat Blue Passenger Seat