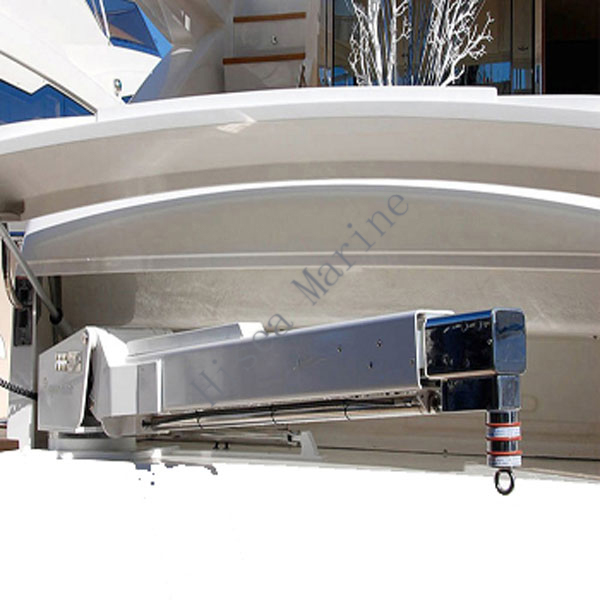 Single Point Telescopic Davit
050-ST series Single Point Telescopic Davit:
Consist of one arm welded at the ceiling of the upper deck in such a way to allow the promenade deck to be completely free.
The davit arm may be extended outboard as necessary to permit boats translation from stored to embarkation position and lowering in any trim and list condition stated by SOLAS.
Can be fitted with optional equipment: self tension, shockaborber and remote control.
Other sizes/dimensions available on request.
Basic specification for enquiry:
Required lifting capacity
Outreach – min / max
Lifting height
Lifting speed
Luffing time
Self-weight of the davit
Power pack: (hydraulic, electric, or any other)
Power source
Required Classification societies
Single Point Telescopic Davit Specifications:
Product No.

S.W.L

Weight

Main Dimensions(mm)

(KN)

(kg)

S

B

H

L

MDEE050-ST001

32

1900

3850

1620

1115

4300

MDEE050-ST002

36

2500

3674

2690

1882

4415
All the measures above are indicative and can be tailored according to your requests.
Single Point Telescopic Davit Drawing: