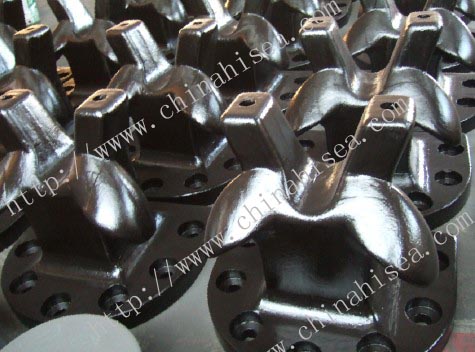 Staghorn type bollard
Staghorn type bollard
Material: ZG230-450 or HT200, HT250
Serface: Blasting and Epoxy paint

The load rating of bollards is dependent on vessel, current, wind, and wake etc.Capacity is from 50-200Ton.
We can supply series bollards with loading capacity in different material and according to clients' drawing makes all types of bollards on request.
Material of bollards: Cast steel, ductile cast iron or gray cast iron as per various standard.
Class: a. Casting Iron:HT250, FC25, Grade 260,ASTM No.40,UNS F12801.
b. Casting Steel:ZG230-450,SC450,ASTM 450-240, GS-45.
Coating system: Various coating system to protect them from the corrosive environment.
Certificate and 24 months Guarantee by offered.
We can also supply all kinds of dock Bollard comply with your drawing.
Delivery time is about need 40-60days.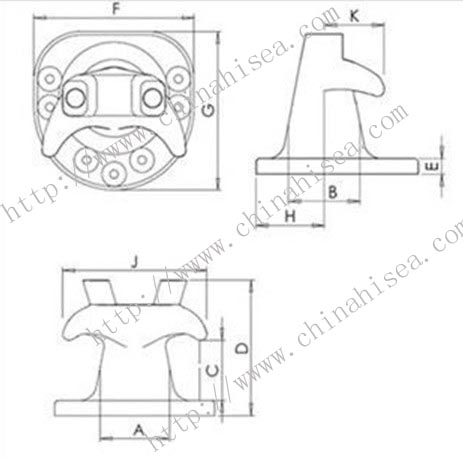 Size:
Bolts qty
Capacity(Ton)
Size
A
B
C
D
E
F
G
H
J
K
5
40
205
205
160
425
50
480
410
165
460
165
5
90
300
300
198
510
70
650
650
280
600
230
7
200
360
360
200
660
100
970
840
356
760
240
6
200
360
360
200
620
80
780
760
356
760
240
7
300
440
440
305
685
85
920
900
380
840
280