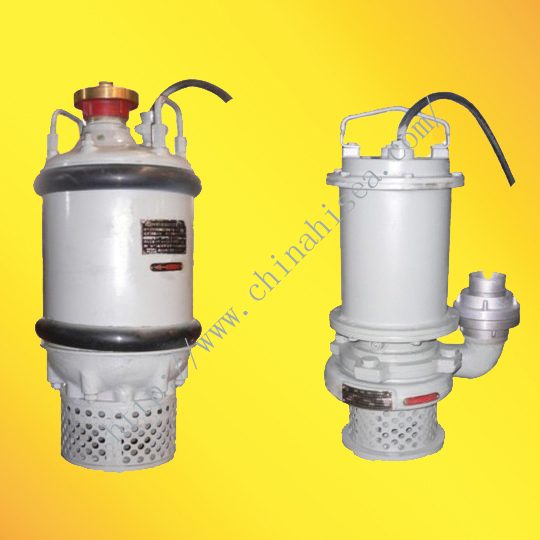 Submersible Pump
Submersible Pump (CQX):
The pump integrates widely acclaimed features such as small size, light weight, easy to move and installation, compact structure, high safety and reliability etc. The pump is basically applicable to marine emergency survival system, and removal of accumulated water in the cabin.
CQX40-15-3 pumps must be submerged when running, motor pump is not allowed to run under no-water state; For the others, their motors are allowed to conduct no-water running due to their patterns of cooling for motors, which are conducted by water flowing through the interlining of motor casing.
Performance parameters
Type
Capacity m3/h
Head m
Power kW
Speed r/min
Voltage V
Efficiency %
Diameter of discharge mm
Weight kg
External dmension(mm)
D
H
CQX40-15-3
40
15
3
2900
380
60
60
45
shown in theexternal figure
CQX30-20-4
30
20
4
2900
380
52
50
65
φ249
613
CQX40-15-4
40
15
4
2900
380
50
50
65
φ249
613
CQX65-15-5.5
65
15
5.5
2900
380
69
85
100
φ317
725
CQX250-15-18.5
250
15
18.5
2900
380
69
150
205
φ385
920