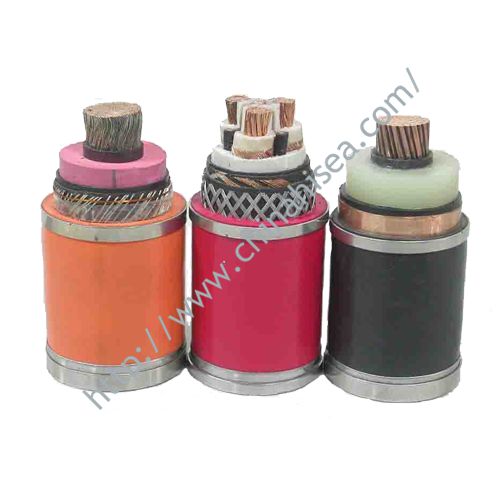 Three core XLPE insulated power cable
Three core XLPE insulated power cable application
This product is suitable for operation rated Voltage 64/1KV and below power distribution networks or industrial installations in fixed installations. Commonly used in aerial operations.
YJV XLPE insulated power cable
1, three three-core cable cores are the main core; while four core cable which also has three main core, plus a neutral line (zero line) core, neutral wire core conductor cross-section is usually the main line about half of the core.
2, three-core cables are used for high-voltage transmission over 3.6/6kV, four-core cables are used for low-voltage power transmission 0.6/1kV below.
3, the same section of the same type (refer to the main core) cable, four-core cable outer diameter slightly larger than the three-core cable.
Three Core XLPE insulated power cable Service condition
1.Operating Temperature
Conductor maximum rated operating temperature is 90 ℃
2.Conductor short-circuit temperature
The maximum temperature should not exceed 250 ℃, the longest less than 5 seconds.
3.Temperature for installation
Laying cable installation temperature not lower than 0 ℃
Air laying: ambient temperature 40 ℃
Laying in soil: ambient temperature 25 ℃
Three Core XLPE insulated power cable model
Model

Description
Installation
Copper Conductor
Aluminum Conductor
YJV
YJLV
Copper or aluminum core XLPE insulated PVC sheathed power cable

Laying indoor, tunnel, cable trench and pipe, can also be buried in loose soil, cable can withstand a certain degree of traction, but can not bear external mechanical forces occasions

YJY
YJLY
Copper or aluminum core XLPE insulated PE sheathed power cable

YJV22
YJLV22
Copper or aluminum core XLPE insulated steel tape armored PVC sheathed power cable

Suitable for indoor, tunnel, cable trench and underground direct burial cable can withstand external mechanical forces, but can not afford a big pull force

YJV23
YJLV23
Copper or aluminum core XLPE insulated steel tape armored PE sheathed power cable

YJV32
YJLV32
Copper or aluminum core XLPE insulated steel wire armored PVC sheathed power cable

For high drop area, able to withstand the mechanical forces and considerable tension

YJV33
YJLV33
Copper or aluminum core XLPE insulated steel wire armored PE sheathed power cable

YJV42
YJLV42
Copper or aluminum core XLPE insulated thick steel wire armored PVC sheathed power cable

For high drop area, able to withstand the mechanical forces and considerable tension

YJV43
YJLV43
Copper or aluminum core XLPE insulated thick steel wire armored PE sheathed power cable

Three Core XLPE insulated power cable Specifications
Nominal Cross-Section

Insulation thickness

Sheath thickness

Cable Approximately Outer Diameter

Cable Approximately Weight

20℃ Conductor

Cable ampacity

Short Circuit

D.C Resistant

In Air

In Soil

Conductor

Screen

Copper tape

Copper wire

mm 2

mm

mm

mm

kg/km

Ω/km

A

A

KA

KA

KA

3×25

4.5

2.6

53

3796

0.727

120

125

3.69

2.958

-

3×35

4.5

2.6

56

4252

0.524

140

155

5.15

2.958

-

3×50

4.5

2.8

59

4829

0.387

165

180

7.31

2.958

-

3×70

4.5

2.9

63

5834

0.268

210

220

10.2

2.958

-

3×95

4.5

3

67

6885

0.193

355

265

13.8

2.958

-

3×120

4.5

3.1

70

7807

0.153

290

300

17.4

2.958

-

3×150

4.5

3.2

74

8995

0.124

330

340

21.7

2.958

-

3×185

4.5

3.3

78

10493

0.0991

375

380

26.7

2.958

-

3×240

4.5

3.6

84

13381

0.0754

435

435

34.6

3.301

-

3×300

4.5

3.7

89

15564

0.0601

495

485

43.1

3.301

-
Three Core XLPE insulated power cable product range
Type

Number of cores

Rated Voltage kV

3.6/6

6/6 6/10

8.7/10 8.7/15

12/20

18/20 18/30

21/35

26/35

Nominal cross-section of conductlr mm2

YJV
YJLV
YJY
YJLY

1

25-800

25-800

25-800

35-800

50-630

50-630

50-630

3

25-630

25-630

25-500

35-500

50-400

50-400

50-400

YJV22
YJLV22
YJY23
YJLY23

1

25-800

25-800

25-800

35-800

50-630

50-630

50-630

3

25-630

25-630

25-500

35-500

50-400

50-400

50-400

YJV32
YJLV32
YJY33
YJLY33

1

25-800

25-800

25-800

35-800

50-630

50-630

50-630

3

25-630

25-630

25-400

35-400

50-240

50-185

50-150
Three Core XLPE insulated power cable Show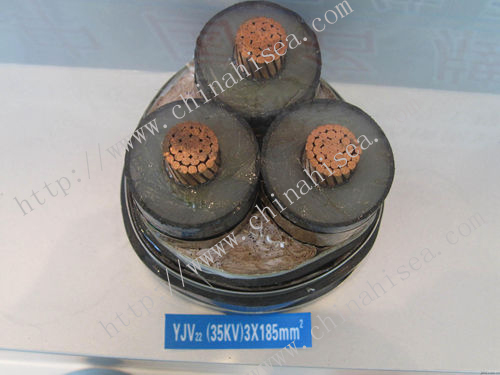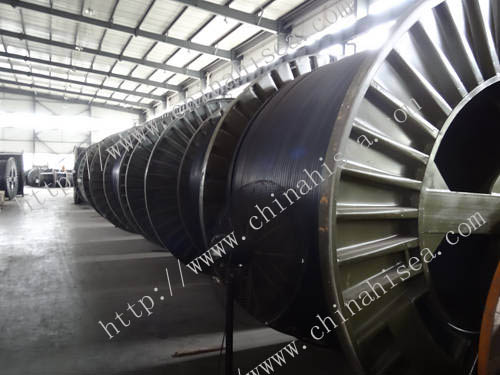 Finished XLPE insulated power cable