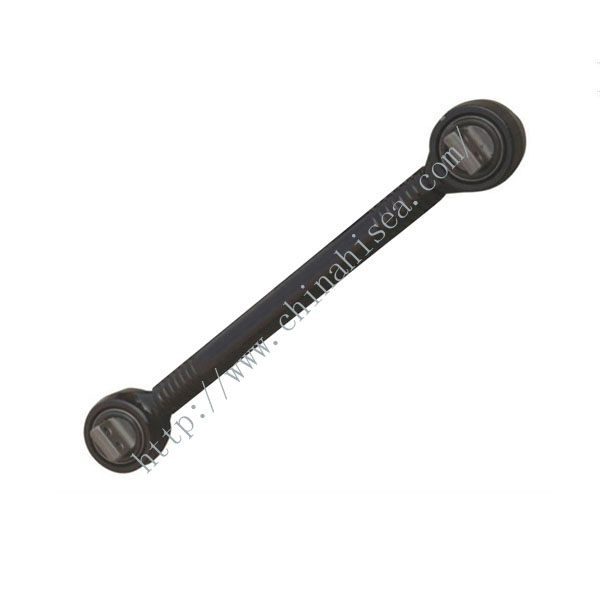 Yutong Thrust Rod
Yutong Thrust Rod
Product name:
Yutong Thrust Rod
Material:
forged steel
Type:
Rods
Standard:
GB12361-2003
Application:
Yutong,Kinglong,Truck
Certification:
ISO 9001:2000
Package:
Carton or wooden case or according to customer's requirements
Delivery date:
45-60days
1.Precise forging
2.OEM accepted
3.Good quality with reasonable price
4.Prompt delivery

The forging auto parts's process as followed:
1.Raw material choosing
2.Heating special treated
3.Forging the blanks
4.Trimming to form
5.Q/T treatment
6.Detection
�Dn;xD �C n:general;vertical-align:middle;mso-protection:locked visible;height:27.00pt;width:91.50pt;">Delivery date:45-60days 1.Precise forging
2.OEM accepted
3.Good quality with reasonable price
4.Prompt delivery
The forging auto parts's process as followed:
1.Raw material choosing
2.Heating special treated
3.Forging the blanks
4.Trimming to form
5.Q/T treatment
6.Detection
Auto parts thrust rod:
Auto parts thrust rod; Automobile thrust rod; Vehicle thrust rod.
1.All kinds of thrust rod,thrusting rod
2.Strict quality control,strong technical support
3.One-shop purchasing service
4.Enough storage with fast produing efficiency


Thrust rod used in auto suspension system, it is one of the forging parts we provide.


We provide many kinds of thrust rod, for different vehicles. It is with high quality and best price, moreover, have rewarded widely prise from our customers.
This thrust rod suit for 457 double axle truck, Steyr, Howo and many other trucks.