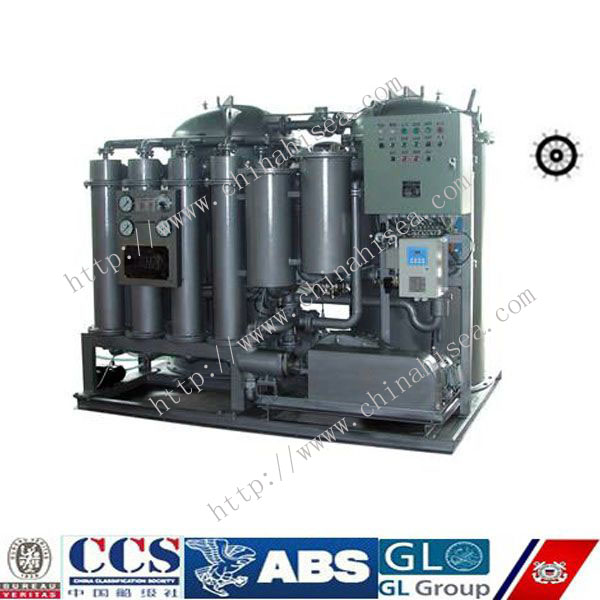 5.00m3/h Oily Water Separating Installation
The 5.00m3/h Oily Water Separating Installation, which rated capacity is 5m3/hr, usually used for bigger than 300KDWT vessels.
The material can be stainless steel or carbon steel. Usually, the navy requires stainless steel.
And we also supply anti-explosion or common motors.
The electrical element usually be Schneider.
This installation can be used to treat oily bilge water in order to make it reach the requirements of IMO.MEPC.107 (49) resolution, which is also called 15ppm bilge separator.It contains type approved 15ppm bilge water separator, 15ppm bilge alarm and Automatic shut down Device.
The installation adopts the combination of steam (electrical) heating. The1st stage cone plate gravity andcoalesce separation; 2nd stage fiber filter and 3rd stage membrane permeation inorder to make the treated bilge water to meet the requirements of dischargestandard of the resolution of IMOMEPC.107 (49).
Technical Parameters
| | |
| --- | --- |
| Model: | YWC-5.00 |
| Rated capacity (m3/h) | 5.00 |
| Oil content of the discharged water | ≯15ppm |
| Power of the electric heater(kw) | 12 |
| Electrical System | AC 380V/50Hz/3φ, AC 415V/50Hz/3φ, AC 440/60Hz/3φ, AC 480V/60HZ/3φ |
| Power of the electric motor | 2.2kw |
| Suction head | ≯6m-H2O |
| Pressure of the discharged water | 5-10m-H2O |
| Outline Dimension(L*W*H)(mm) | 2590*2000*1900 |
| Base | 10# |
| Dry Weight(kg) | 2500 |
| Wet Weight(kg) | 4600 |
Certificate Samples: