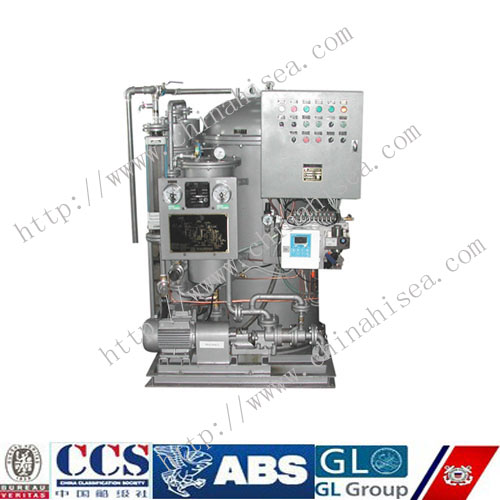 1.00m3/h OWS
1. YWC-1.0 OWS General Drawing: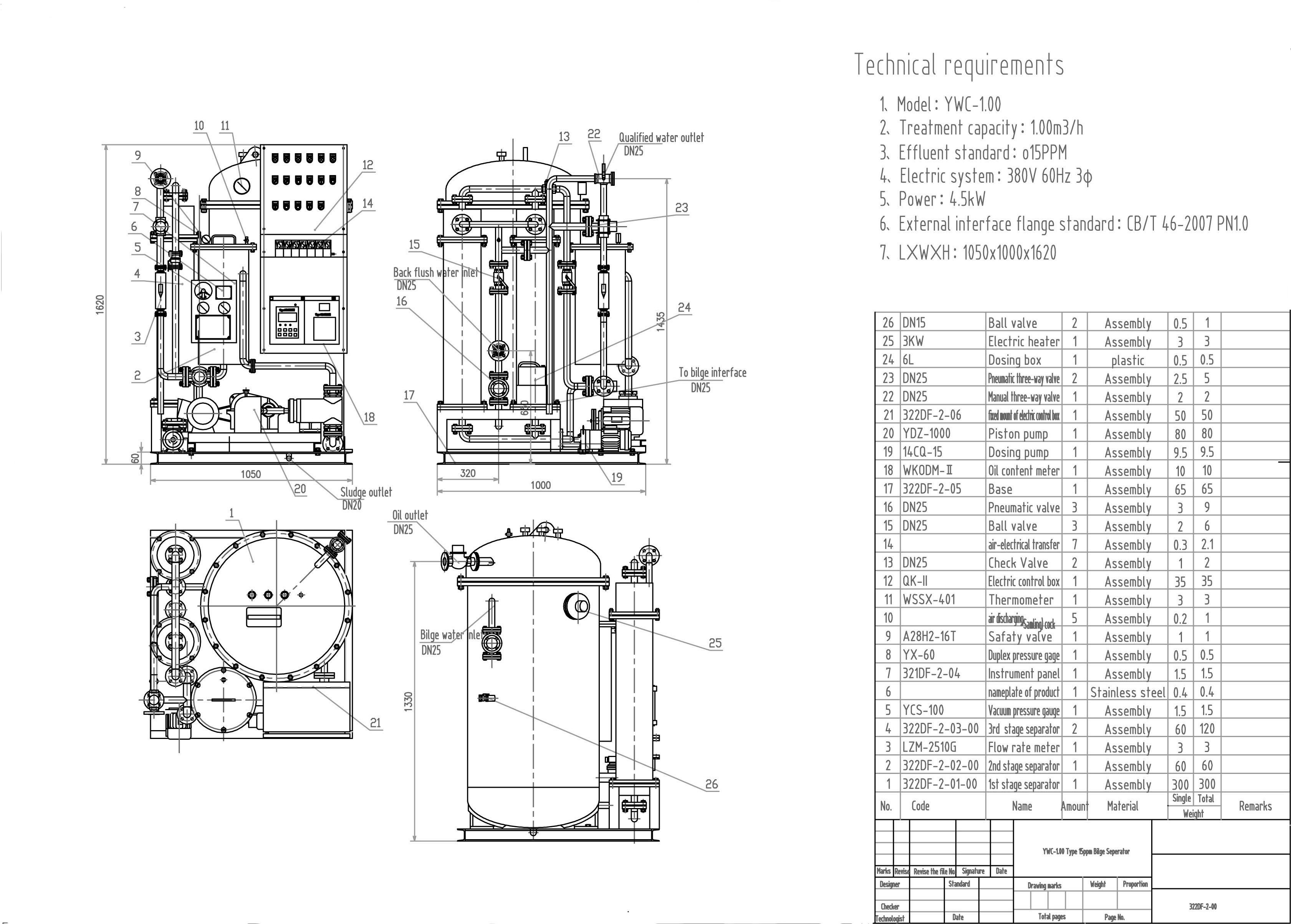 2. YWC-1.0 OWS Main Technical Data:
Model

YWC-1.0

Technical Specifications

1.0

Rated capacity(m3/h)

1.0

Oil content of the discharged water

≤15ppm

Power of the electric heater(kw)

6kw

Electrical System

380V/50Hz/φ, 415V/50Hz/3φ, 440V/60Hz/3φ, 480V/60HZ/3φ, etc.

Power of the electric motor

0.75kw

Suction head

≤6m-H2O

Pressure of the discharged water

5-10m-H2O

Outline Dimension(L*W*H)(mm)

1050*1000*1620

Base

6#

Weight (kg)

Dry Weight

800

Wet Weight

1200
3. OWS Description:
The Oil Water Separator(OWS)is used to treat bilge water in order to make it reach the requirements of IMO.MEPC.107 (49) resolution, which is also called 15ppm bilge water separator. It contains type approved 15ppm bilge water separator, 15ppm bilge alarm and Automatic shut down Device.
4. The Advantages:
The YWC's come as complete package, skid mounted with all necessary accessories and controls. It provides the following benefits:
1). The delivery date is short;
2). CCS, EC, GL, BV type approval certified;
3). Schneider electrical element compliance;
4). Class Notations "Clean Design" and IMO-Rules conformity;
5). Comply with IMO-MEPC.107(49) possible;
6). easy to install and easy to handle;
7). worldwide service & support;
8). Unit upgrade and retrofitting.